Blaffer Art Museum at the University of Houston regularly publishes award-winning books, monographs, and catalogs that accompany its exhibitions and touring presentations.
At this time, exhibition catalogs are available for persual and purchase at the museum front desk. Contact the Blaffer for more information.
---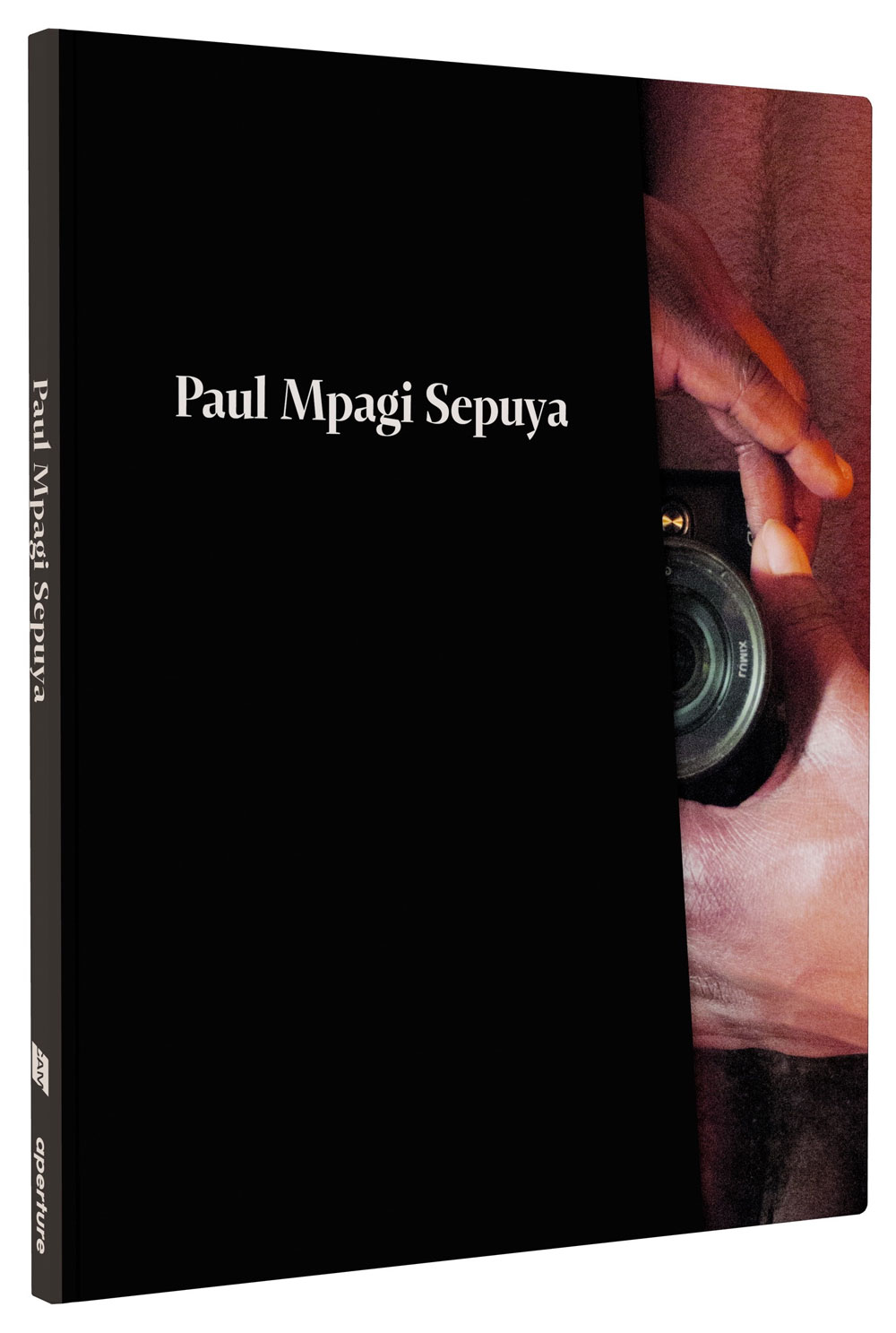 Paul Mpagi Sepuya
96 pages, softcover | $35
---
Interview with the artist by Wassan Al-Khudhairi. Contributions by Malik Gaines, Lucy Gallun, Ariel Goldberg, Evan Moffitt, and Grace Wales Bonner. Co-published by Aperture and the Contemporary Art Museum St. Louis.
Paul Mpagi Sepuya presents the work of one of the most prominent up-and-coming photographers working today. Sepuya makes pho­tographs of friends, artists, collaborators, and himself. He chal­lenges and deconstructs traditional portraiture by way of collage, layering, fragmentation, mirror imagery, and the perspective of a Black, queer gaze. Although the creation of artist books has been a long-standing part of his practice, Paul Mpagi Sepuya is the first publication of his work to be released widely, copublished with the Contemporary Art Museum St. Louis on the occasion of a major solo exhibition.
---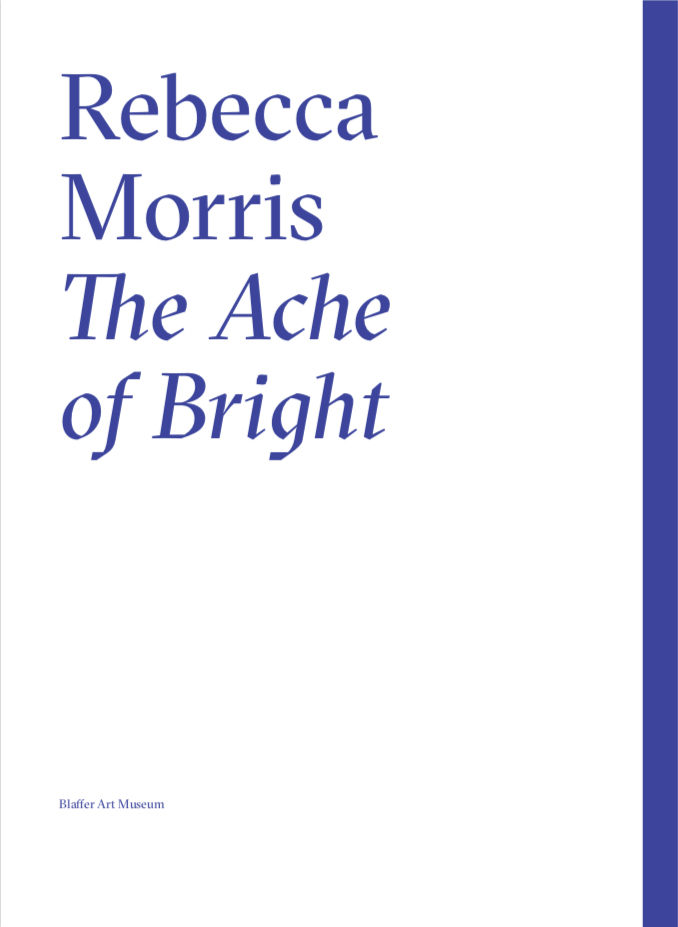 Rebecca Morris: The Ache of Bright
16 pages, softcover | $15

---
Text by Tyler Blackwell, design by MG&Co, published by Blaffer Art Museum.
Since the early 1990s, Rebecca Morris (b. 1969, Honolulu) has explored the vast visual language of abstract painting. Inventing an extensive array of original forms, compositional rules, and improvisational associations, Morris creates highly considered images that simultaneously construct and disassemble themselves. Varying widely in scale and density, her works are both unpredictable and precise, often featuring an ebullient cacophony of hues, patterns, layers, and gestures. This publication accompanies the major 2019 exhibition at Blaffer, which is Morris's first United States solo museum presentation since 2005. It features an original essay by exhibition curator Tyler Blackwell and plates of all works in the exhibition.
---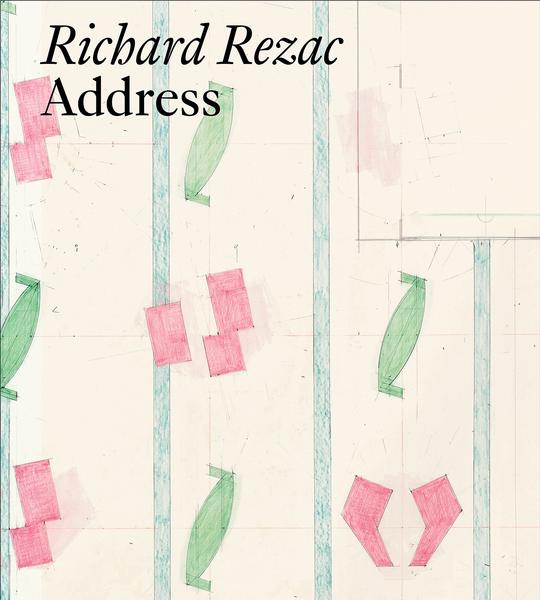 Richard Rezac: Address
168 pages, hardcover | $40

---
Text by Jennifer R. Gross, James Rondeau, Matthew Goulish, Solveig Øvstebø. Organized by The Renaissance Society, designed by Studio/lab.
Chicago sculptor Richard Rezac (b. 1952, Lincoln, Nebraska) makes his wood and metal sculptures by hand, combining meticulous geometry with a deep feeling for color and form. Richard Rezac: Address brings together 20 mostly recent works made of materials such as cherry wood, cast bronze, and aluminum. Inviting multiple readings, these simultaneously strange and familiar objects demonstrate the artist's ongoing engagement with mathematical ordering systems and the elusive mechanisms of memory and interpretation. This publication accompanies the exhibition organized by the Renaissance Society at the University of Chicago. It continues this kind of address, extending it to a greater audience of readers through a generous selection of images, a conversation between the artist and curator Solveig Øvstebø, and new texts by Jennifer R. Gross, James Rondeau, and Matthew Goulish.
---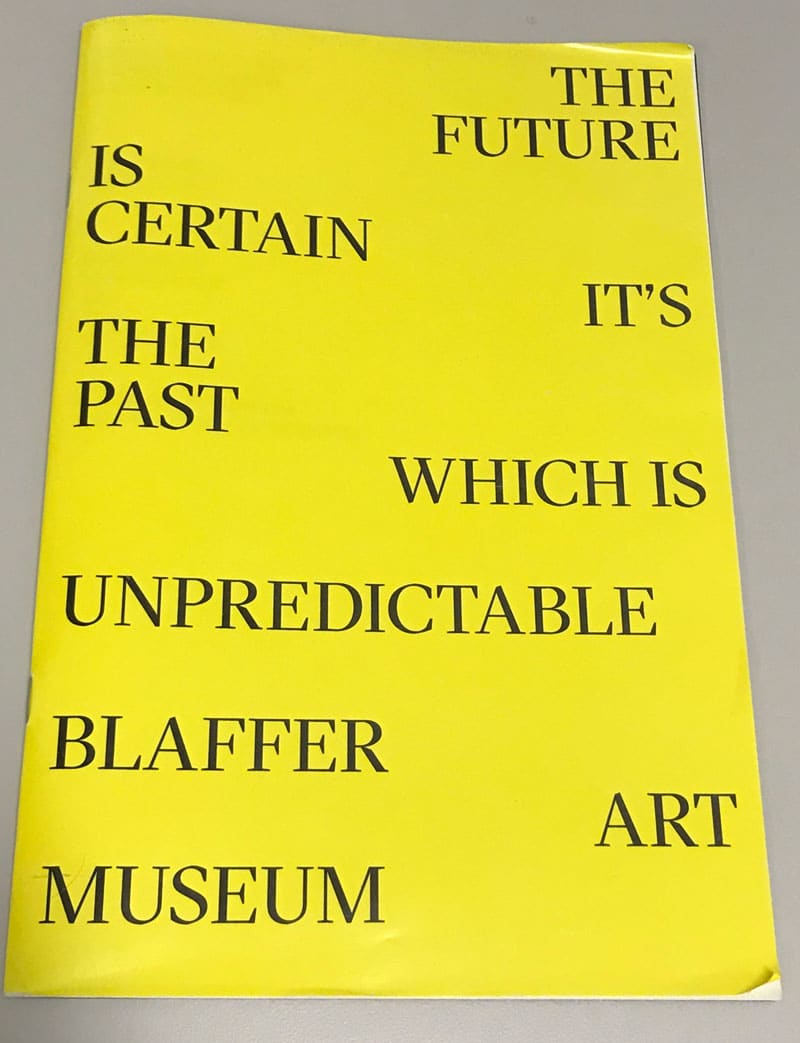 The Future is Certain; It's the Past Which is Unpredictable
46 pages, softcover | $5
---
Text by Monika Lipšic and Toby Kamps, design by MG&Co.
The Future Is Certain; It's the Past Which Is Unpredictable is an exhibition about the perception of time and history, about how the past can reassert itself in the present and the future. The old Soviet joke serving as its title is an entry point, an ironic comment on the general state of mind in the USSR during a time when the country attempted to reshape nearly all aspects of life. This exhibition was organized by Lithuanian independent curator Monika Lipšic and first commissioned as part of a series of events marking the centenary of the Russian Revolution at the Calvert22 Foundation in London in 2017. It includes work by the artists and collectives Tacita Dean, Felix Kalmenson, Maria Loboda, Jonas Mekas (with Johnston Sheard and Justė Kostikovaitė), Deimantas Narkevičius, Robertas Narkus, Emily Newman, Goda Palekaitė and Monika Lipšic, Jura Shust, Emilija Škarnulytė, Slavs and Tatars, and Juan Pablo Villegas.
---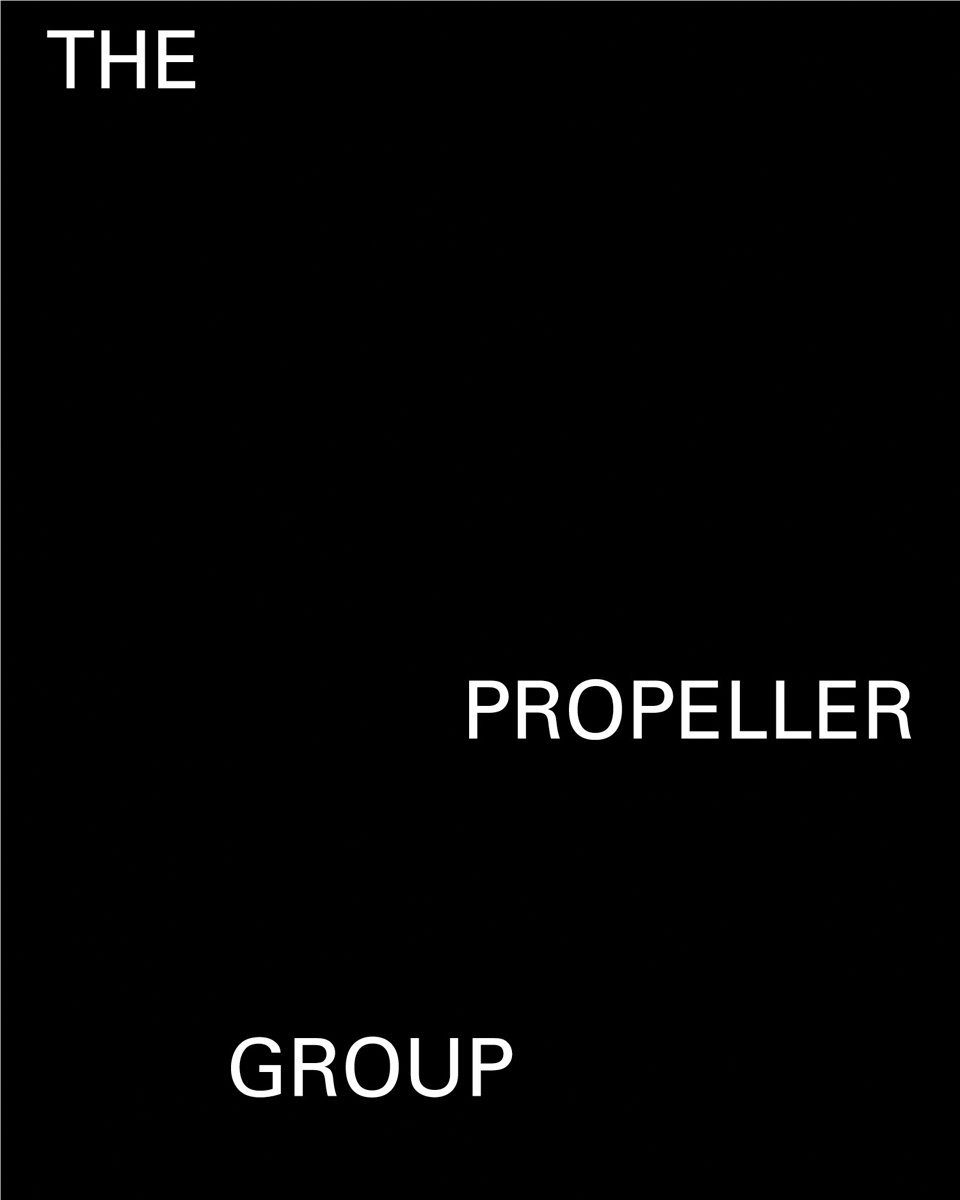 The Propeller Group
160 pages, hardcover | $35
---
By Naomi Beckwith, Claudia Schmuckli, and Cesar Garcia.
The Propeller Group–an artist team made up of Phunam, Matt Lucero and Tuan Andrew Nguyen, and based in Ho Chi Minh City, Vietnam–blurs the boundaries between fine art and media production, in much the same way that this publication blurs the boundaries between a traditional exhibition catalogue and an artist's book. The publication features essays by curators Naomi Beckwith and Cesar Garcia, as well as contributions by each of the members of The Propeller Group: Nguyen pens an obituary for the group that pays homage to Vietnamese funereal celebrations, Phunam shares an astrological reading and Lucero creates a travelogue that records the group's recent exploration of Papua New Guinea.
---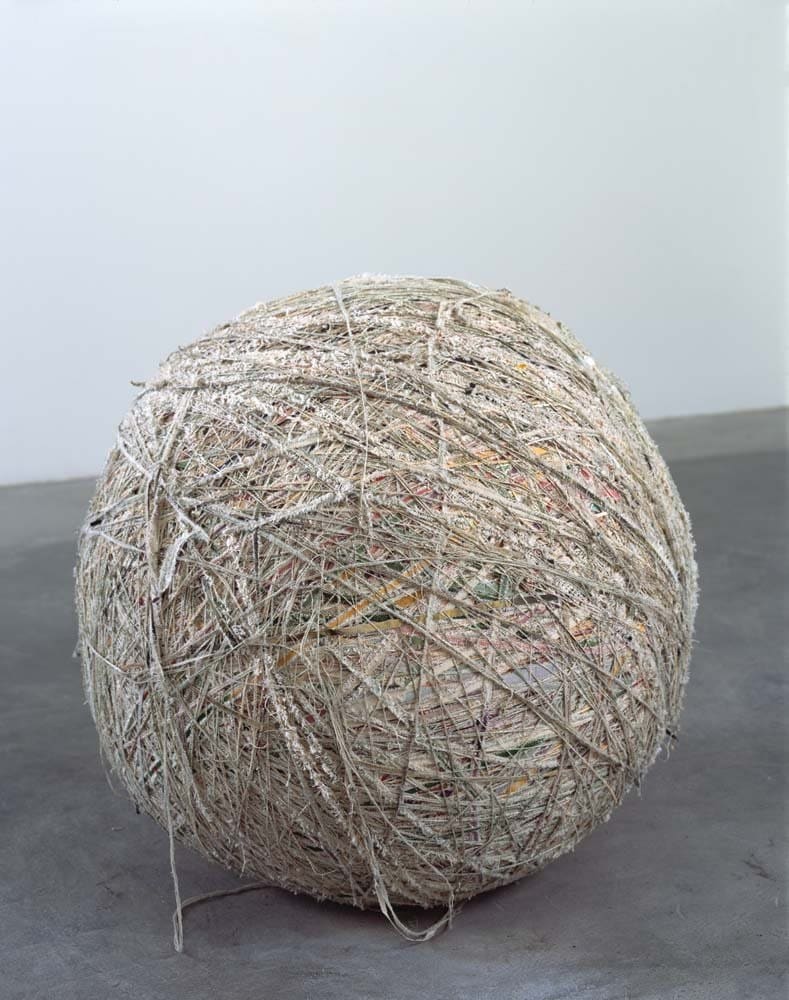 Analia Saban
160 pages, hardcover | $45
---
Text by Claudia Schmuckli and Johanna Burton.
Whether casting paints and ink into sculpture, or using marble, concrete, porcelain or photographs for painterly purposes, Los Angeles–based artist Analia Saban (born 1980) has stretched the limits of material and media in often unexpected ways. Her concern is for the component materials from which art, particularly painting, is made, and her explorations have teased out the hidden ideological and political repercussions of those materials and the forms they take. Saban's first book is published on the occasion of a major museum retrospective that showcases ten years of her deep investigations into the possibilities of both the process and the mediums of art making.
---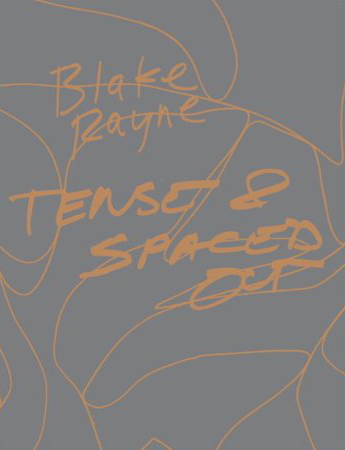 Blake Rayne: Tense and Spaced Out Polar Nights, Glacial Chaos, and the Ecology of Misery
205 pages, paperback | $45
---
Text by John Kelsey, David Lewis, Jaleh Mansoor, Laura Owens, Sean Paul, Javier Sánchez Martínez.
Published by Sequence Press, Blaffer Art Museum, and Sternberg Press May 2017 Designed by Geoff Kaplan Edited by Katherine Pickard and Tim Saltarelli Softcover w/ flaps 8.5 in. x 11 in., 205 pp., 1161 color images Blake Rayne's paintings stem from the generative duplicity of words like Script, Folder, Application, Dissolve and Screen. These operative terms situate the work between forms of linguistic description and the history of reflexive material practices in art. He begins from an orientation that considers the terms "painter" and "painting" as fictions. They have no stable material definition, but rather are shaped by evolving social, institutional and physical relations. Rayne's mode of abstract painting is irrevocably marked by Conceptual art. Here, context is constitutive. Conceived as a work, this monograph covers the last ten years of the artist's output and culminates in his first survey exhibition at the Blaffer Art Museum in Houston, Texas.
---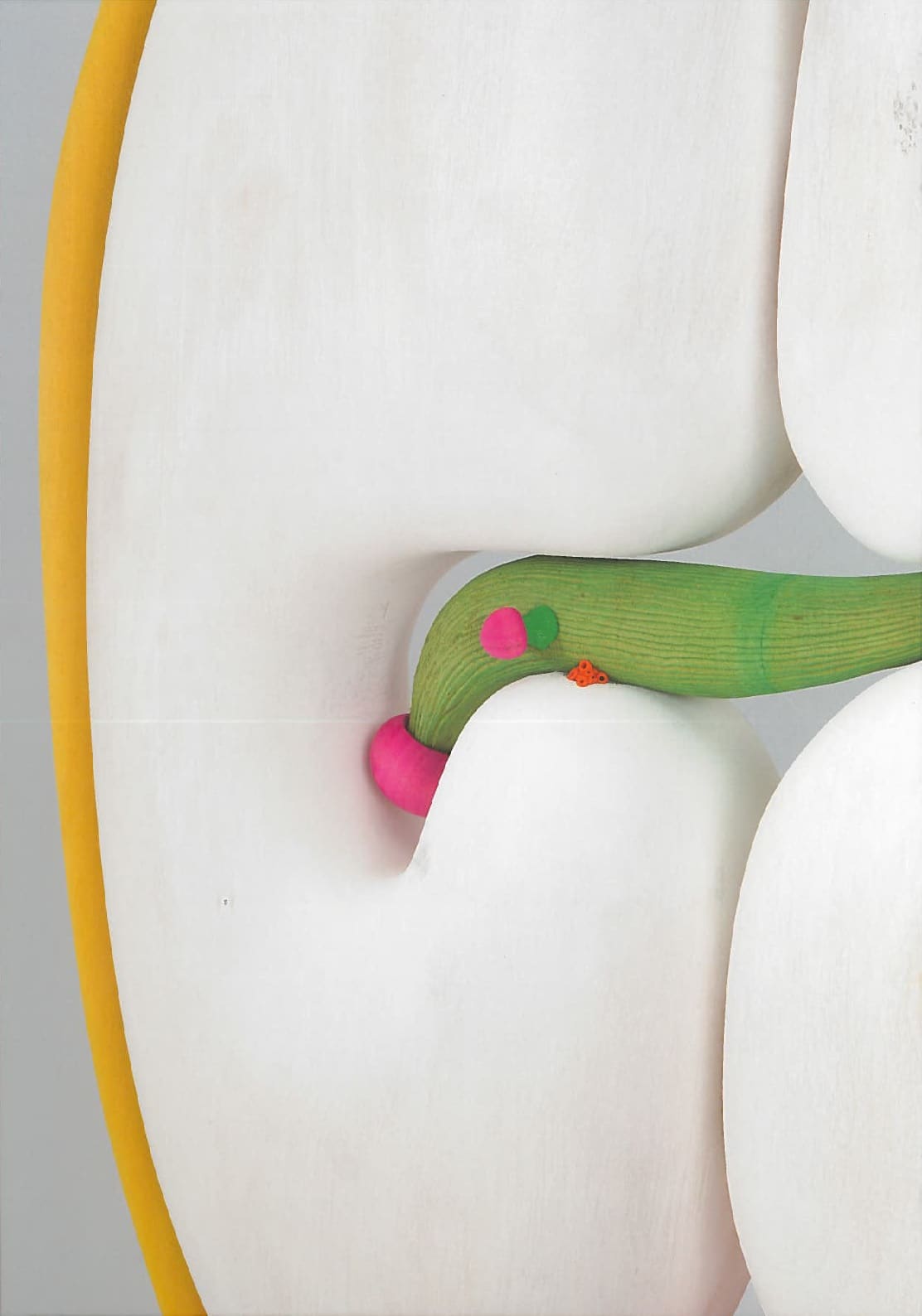 Matthew Ronay
208 pages, hardcover | $45
---
Copublished with Pérez Art Museum.
The handcrafted and vibrantly colorful works of Brooklyn-based sculptor Matthew Ronay (born 1976) evoke biological processes and organic forms as much as they draw on spiritual and mythological narratives. Influences ranging from science fiction, chemistry, Surrealism and mycology emerge in his psychedelic reliefs and installations. This book documents the artist's first major museum presentations in the United States, with an eponymous exhibition at the Blaffer Art Museum at the University of Houston, as well as a newly commissioned project, When Two Are in One, at the Pérez Art Museum, Miami. Collected here are Ronay's most significant sculptures and installations from the last four years alongside major new texts that elucidate the artist's singular vision.
---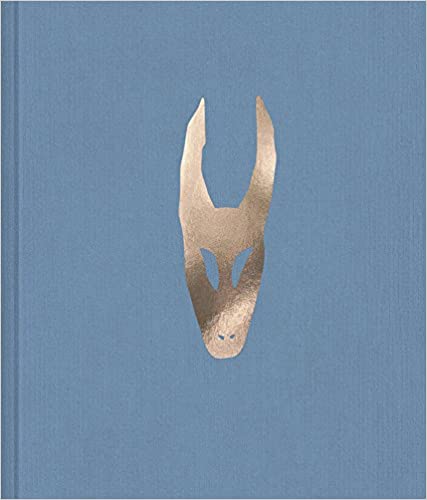 Zina Saro-Wiwa: Did You Know We Taught Them How to Dance?
116 pages, hardcover | $35
---
Co-published by Blaffer Art Museum and Krannert Art Museum and Kinkead Pavilion.
This publication accompanies the first solo museum exhibition for British-Nigerian artist Zina Saro-Wiwa. It features essays by writer Taiye Selasi, Niger Delta historian Ebiegberi Joe Alagoa, environmental cultural studies scholar Stephanie LeMenager, exhibition curator Amy L. Powell, an interview with the artist by Princeton art historian Chika Okeke-Agulu. The book also features recipes created by Saro-Wiwa.
---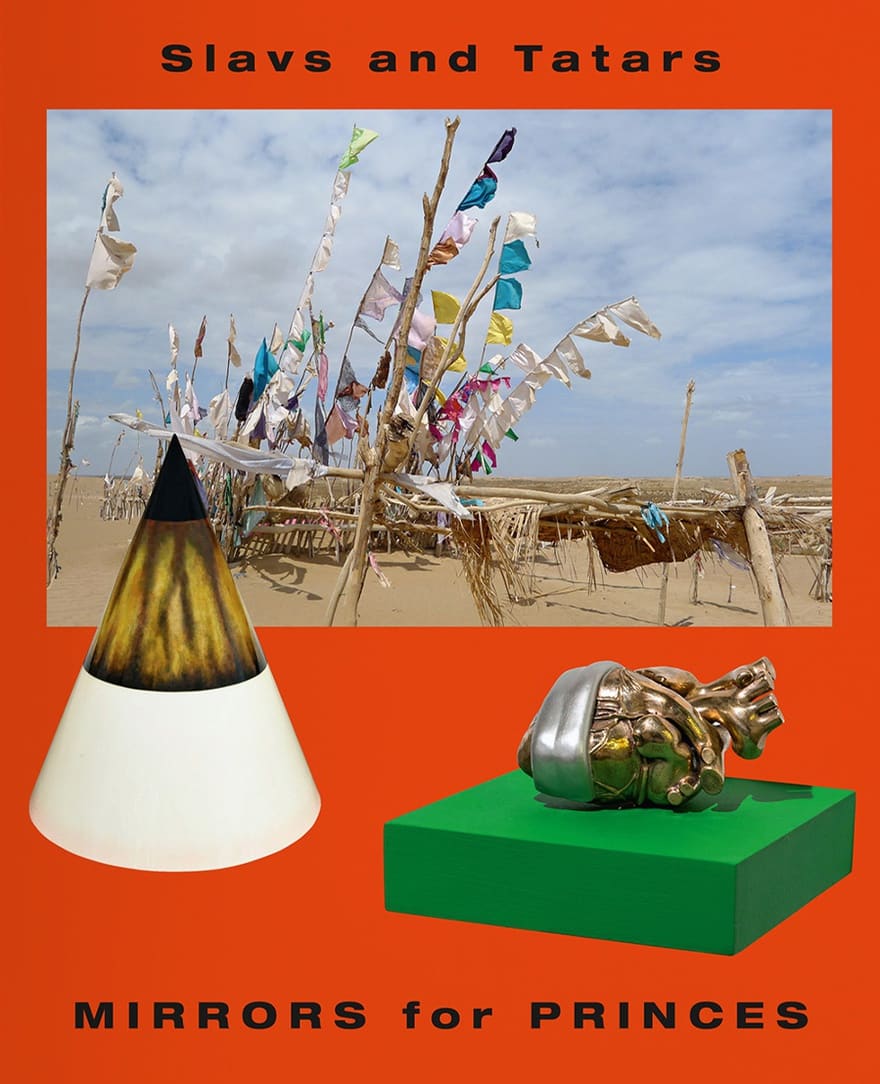 Slavs and Tatars: Mirrors for Princes
Softcover | $30
---
Edited by Anthony Downey. Published with NYU Abu Dhabi Art Gallery 
This publication brings together the writing of preeminent scholars and commentators using the genre of medieval advice literature as a starting point to discuss fate and fortune versus governance, advice for female nobility, and an Indian television drama as a form of translation of statecraft. The illustrated essays are accompanied by an interview with Slavs and Tatars.
---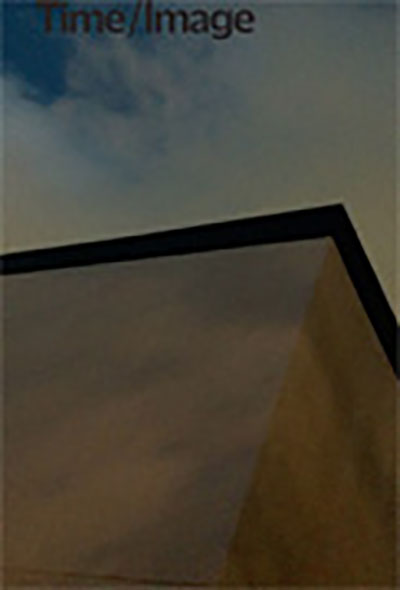 Time / Image
144 pages, softcover | $40
---
Organized by Blaffer Art Museum | Curated by Amy L. Powell. Text by Kara Keeling, Amy L. Powell, Raqs Media Collective, and Jeannine Tang.
Time / Image is organized around the work of 11 international artists and filmmakers–-Siemon Allen, Matthew Buckingham, Allan deSouza, Andrea Geyer, Leslie Hewitt, Isaac Julien, Lorraine O'Grady, Trevor Paglen, Raqs Media Collective, Ruth Robbins, and Gary Simmons–-who understand time expansively rather than quantitatively. Along with illuminating the works in the exhibition, the publication surveys critical temporal interventions in film and video by John Akomfrah, Black Audio Film Collective, Robert Bresson, Cecilia Dougherty, Andrea Geyer, Djibril Diop Mambéty, Chris Marker, The Otolith Group, Raoul Peck, Semiconductor (Ruth Jarman and Joe Gerhardt), Hito Steyerl, Clarissa Tossin, and Apichatpong Weerasethakul.
---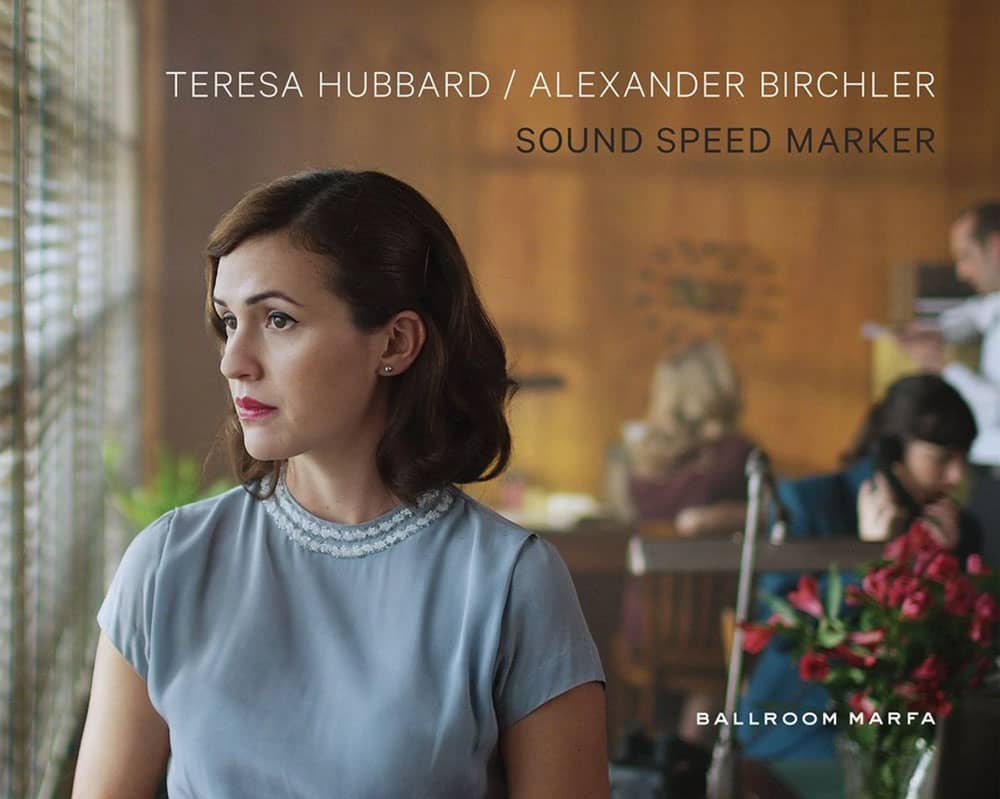 Teresa Hubbard / Alexander Birchler: Sound Speed Marker
262 pages, hardcover | $45
---
Edited by Andrea Codrington Lippke. Co-published by Ballroom Marfa, Blaffer Art Museum and the Irish Museum of Modern Art.
In Sound Speed Marker, the Texas towns and landscapes of Paris, Sierra Blanca and Ryan—each cinematically defined by their fleeting experiences as actual or ostensible film locations—take center stage as Hubbard / Birchler and their crew pay close attention to these places and the people who live there. The site, subject and mystique of Texas and its associated cinematic imagery serve as a platform for reflection on filmmaking itself.
---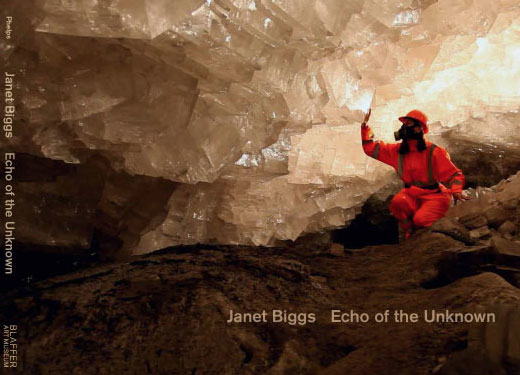 Janet Biggs: Echo of the Unknown
84 pages, hardcover | $31
---
Curated by Janet Phelps. Edited by Lucy Flint. With essays by Janet Phelps, Barbara Polla and Jean-Philippe Rossignol. Published by Blaffer Art Museum.
Janet Biggs: Echo of the Unknown is a multidimensional exhibition combining video, sound, and objects that explore the role of memory in the construction of identity. Drawing from her personal memories of the effects of Alzheimer's on family members, heroic stories of public figures coping with the disease, and research conducted with neurologists and geoscientists, Biggs raises fundamental questions about how we become–and how we lose our sense of–who we are.
---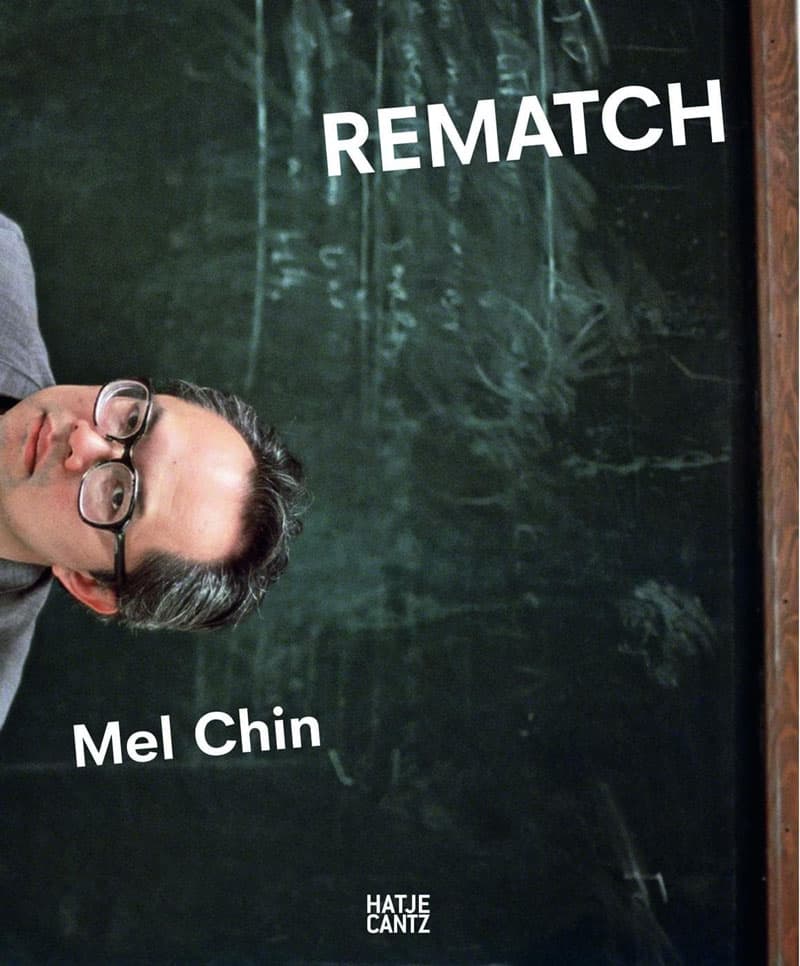 Mel Chin: Rematch
304 pages, paperback | $45
---
Published by Hatje Cantz. Text by Andrei Codrescu, Lisa A. Crossman, Eleanor Heartney, Patricia Covo Johnson, Miranda Lash, Patricia C. Phillips.
Eschewing a trademark style, the common thread through Mel Chin's practice is his conceptual rigor, thoughtful historicism and concern for social justice. His land-based works such as "Revival Field" from the early 1990s and "Operation Paydirt" (2008–ongoing) garnered significant international press for presenting the science of soil remediation as an art form. Challenging the traditional concept of a retrospective as a linear presentation of a single individual's work over time, the publication celebrates the artist's practice of constant evolution, re-examination, and collaboration. It includes an extensive illustrated chronology and an essay by the poet Andrei Codrescu, and is published on the occasion of a major Mel Chin exhibition at the New Orleans Museum of Art that traveled to Houston in 2015.
---