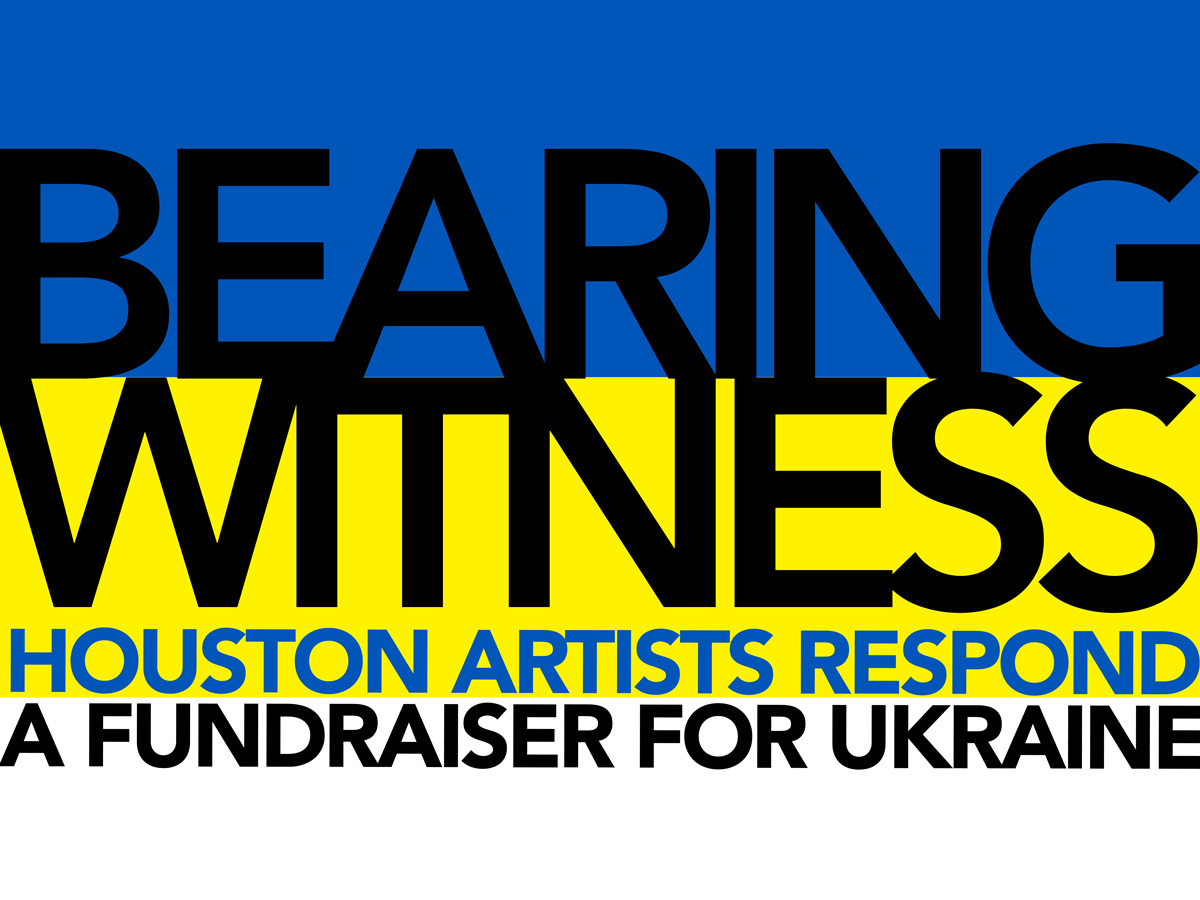 ---
The Blaffer Art Museum at the University of Houston is proud to host the special presentation Bearing Witness: Houston Artists Respond: A Fundraiser for Ukraine. This temporary exhibition will feature an installation of artworks donated by a group of 50 Houston artists led by Keliy Anderson-Staley, Violette Bule, Sharon Engelstein, Dana Frankfort, Joseph Havel, Rachel Hecker, Terrell James, Aaron Parazette, Josh Pazda, Emily Peacock, and Patrick Renner.
A silent auction presented by the organizers will take place on Saturday, June 18, 2022, from 3:00pm–6:00pm, and it will feature remarks by Ukrainian Consul General Vitallii Tarasiuk. Tickets are $50, available for purchase from the organizers upon arrival. Space is limited. All proceeds will benefit the Ukrainian American Cultural Club of Houston (UACCH), an all-volunteer, 501(c) 3, non-profit, charitable organization dedicated to promoting Ukrainian culture and fellowship in and around Houston since 1975.
---
Bearing Witness is organized by Ukrainian-American Houston artist Lydia Bodnar-Balahutrak, PrintMatters president Andis Applewhite, G5 Collective co-founder Douglas Welsh, G5 Collective artist Sarah Fisher, and arts advocate Mary Jane Victor.