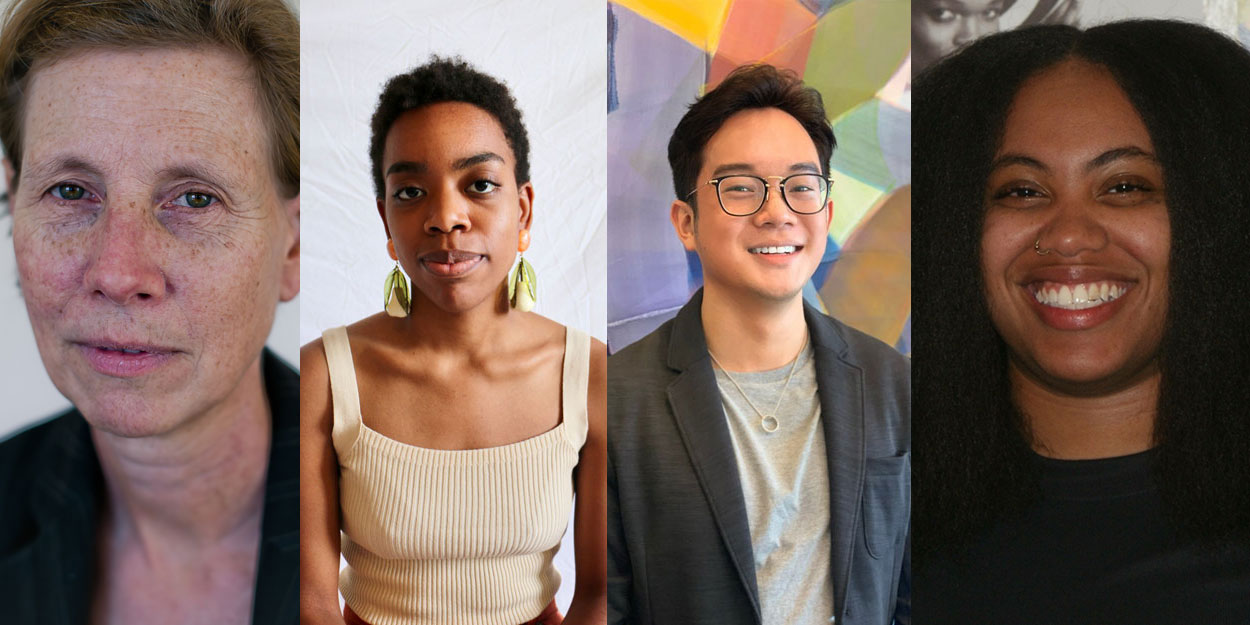 Date
Mar 04 2021
Expired!
BAMSA Speaks: Arts and Activism
Thursday, March 4, 2021
4:00pm—5:00pm CT
Free and open to the public
Streaming options:
Join on Zoom—Meeting ID: 937 5749 2055 (Passcode: 579588)
Watch live on YouTube
The Blaffer Art Museum Student Association presents BAMSA Speaks: Arts and Activism, featuring Quang Vu, Jaelynn Walls, Alexis Pye, and Francesca Fuchs.
Quang Vu is a graduate of the University of Houston with a BFA in painting and a triple minor in art history, business administration, and sales. As the Manager of External Affairs, he's charged with fundraising activities and external relations management for Houston Arts Alliance. Previous to HAA, Quang has worked with local arts organizations such as DiverseWorks and Fresh Arts and was the academic non-profit advisor for Sales for Social Impact at the University of Houston's Bauer College of Business. His favorite things to do in the world is to spend time with his cats, getting in quality time with friends and family, and hiking outdoors.
Jaelynn Walls is a curator and culture writer based in Texas. She is the 2019-21 Andrew W. Mellon Curatorial Fellow at The Museum of Fine Arts Houston and creator of Art in Color, an educational art history Youtube channel.
Alexis Pye is a painter that currently resides in Houston Texas and is a graduate of the University of Houston's undergraduate painting program. She uses the tradition of portraiture to unveil complex truths about the relationship between art history and race. Exploring portraiture as a way to express the black body outside of its social constructs. Alexis was born in Michigan and as a child dealt with alienation while she attended predominantly white schools. In her youth, her budding love for art grew deeper when her mother asked her a very simple question; "Why don't you draw black people?". This question changed her trajectory as an artist and threw her into a lifelong mission to answer that question; even when people of color have so much impact on culture, a little girl cannot see themselves in their media. Alexis uses family members, friends, and strangers as subject matter in portraits dealing with race. She also uses references from print and modern media to depict different identities in the diaspora. Alexis was selected as a 2018 Summer Studios and for Round 51: Local Impact II for Project Row Houses in 2019. She was selected for a group show of young artists at the David Shelton gallery for Everything's Gonna be Alright, curated by Robert Hodge. She was also a part of the Texas Southern University Museum's Citywide Exhibition, curated by the Museum of Fine Arts Houston's Assistant Curator of Modern Art Kanitra Fletcher. In this Exhibition, she won the Curator's Choice certificate. In July of 2020 she was a part of the group show Animal Crossing Curated by Dana Frankfort and Jackie Gendel at Inman Gallery. In September of 2020 Alexis was a part of a group show called This Is America: Art USA Today at the Kunsthal KAdE in the Netherlands. This show consisted of 40 artists across the US with subject matter dealing with the recent political climate.
Born in London and raised in Münster, Francesca Fuchs moved to the U.S. in 1996 for the Core Residency Program at The Museum of Fine Arts, Houston. She makes paintings that consider closely the overlooked intimacies that shape our lives, giving careful attention to family relationships, objects of the everyday, quiet moments, and what art offers when it enters our personal spaces. This subtle gesture of careful connection underscores her rigorous investigation into the significance and traditions of painting. Fuchs' work was featured in venues including The Whitechapel Art Gallery, London; The Modern Art Museum of Fort Worth; The Suburban, Illinois; and in a solo exhibition at the Contemporary Arts Museum, Houston. She was the 2017 Josephine Mercy Heathcote Fellow at MacDowell and Art League Houston's 2018 Texas Artist of the Year. Fuchs lives in Houston, Texas.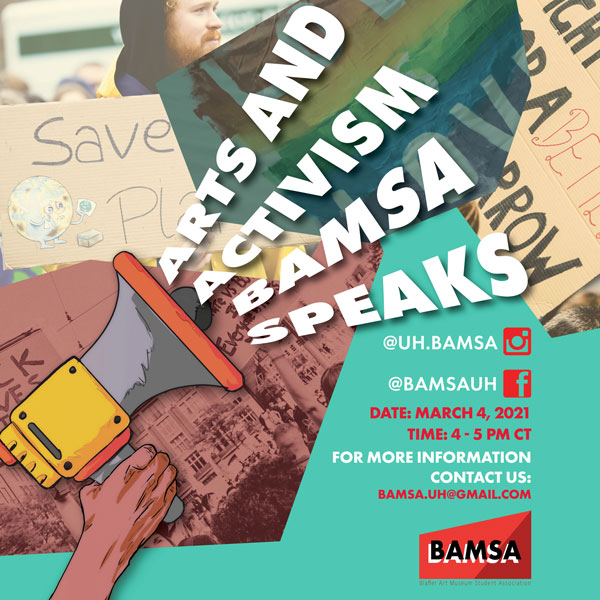 Follow the Blaffer Art Museum Student Association on Instagram: @uh.bamsa