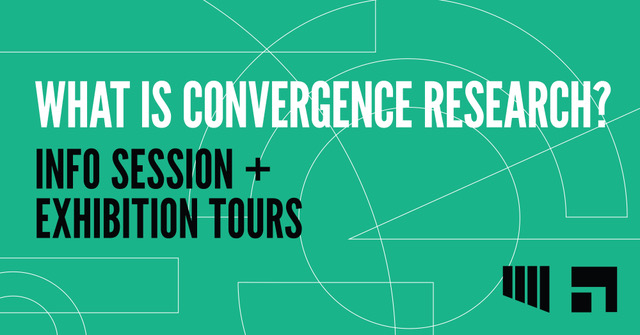 Date
Jan 25 2023
Expired!
Convergence Research: Information Session
Convergence Research Information Session + Exhibition Tours

Wednesday, January 25, 2023
5 pm-7pm
Location Blaffer Art Museum
FREE and open to the public
Description
This event will be an educational evening for students of the College of the Arts at the University of Houston to learn about what Convergence Research is and about the artwork on display at the Blaffer Art Museum. Students will have the opportunity to learn directly from Docents and Curators about the current exhibits to encourage creativity and inspire artists for future Convergence Research events. The objective of this event is to raise awareness for the program and establish more connections within the College of the Arts students for cross college collaborations.
Convergence Research
Convergence Research is a collaboration between the Cynthia Woods Mitchell Center for the Arts (CWMCA) and the Blaffer Art Museum. A platform for experimentation and research for students and faculty in the McGovern Collage of the Arts, Convergence Research supports interdisciplinary inquiry and techniques to stimulate creative processes. The resulting works are performative, temporary, and in any stage of production.
Parking: Free parking for this event is available via the six complimentary marked lot spots directly in front of the museum entrance and at the Elgin Street Garage parking (4224 Elgin Street). To take advantage of complimentary Elgin Street Garage parking, please first park in the garage, obtain your machine ticket, and bring the museum front desk upon arrival.
Learn More: https://www.facebook.com/events/698089495024152