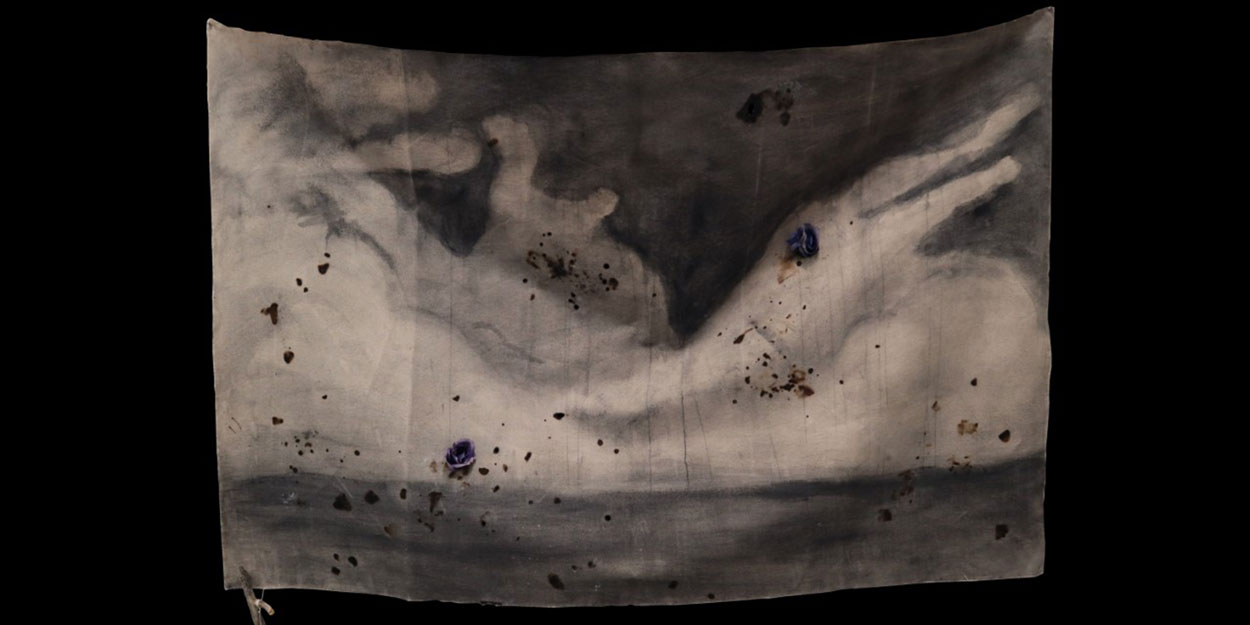 Convergence Research: Featuring Saúl Hernández-Vargasin
Wednesday, September 22, 2021
7:00pm—8:00pm
Location
Blaffer Art Museum
Visitor Information
This event is FREE and open to the public
Occupant capacity is limited; register for guaranteed entry

Convergence Research is a platform for interdisciplinary research, experimentation, improvisation, and performance. Join us for The boundary line between the two Republics shall commence in, three leagues from, opposite the mouth of—a sound piece by Saúl Hernández-Vargasin in collaboration with Miguel Ángel Frausto Anchondo. Co-presented by the Blaffer Art Museum and the Cynthia Woods Mitchell Center for the Arts.
After the Mexican-American War (1846-1848), rivers stopped being rivers, becoming water walls. Through the use of sound and the interaction with objects found in different parts of the border, this performative gesture invokes the specters of the borderlands and their human and non-human communities. The artwork questions, troubes, and jolts the narratives that naturalize border territories (desert, rivers, oceans) as infrastructures of the nation-state.
Saúl Hernández-Vargas is a Mexican visual artist, writer and editor. Saúl has exhibited in spaces such as Lawndale Art Center, the Museum of Contemporary Art of San Diego (San Diego, CA), Deluge Contemporary Art gallery (Victoria, Canada), Punto Gallery (Tokyo, Japan), the Museo del Ferrocarril Mexicano del Sur (Oaxaca, Mexico), Museo de los Pintores Oaxaqueños (Oaxaca, Mexico), and Ediciones Plan B (Oaxaca, Mexico), among others.
Hernández-Vargas has been an artist in residency in the Nagoya University of Arts (Japan), Universidad Politécnica de Valencia (Spain), Fieldwork Marfa (United States) and Cenote (United States). He published his first collection of essays, Te preparé humo, in 2019 (UNAM, Mexico). He has also been the founding editor of the collective publishing projects, Yagular and sur+ ediciones.
Saúl Hernández-Vargas holds an MFA from University of California, San Diego (UCSD) and is a Ph.D. Candidate of the interdisciplinary program between the School of Art and the Department of Hispanic Studies at the University of Houston. Currently, he is a resident of the Center for Imagination in the Borderlands, Arizona State University.