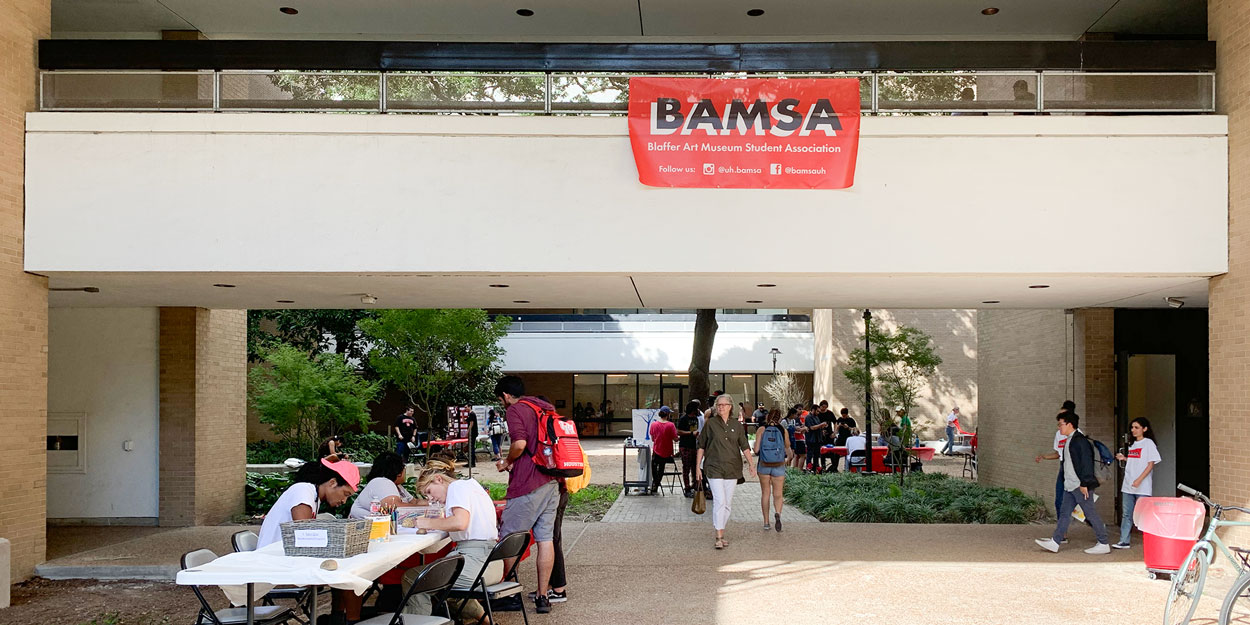 Date
Oct 07 2021
Expired!
Blaffer Art Museum Student Association Fall 2021 Red Block Bash
Thursday, October 7, 2021
4:00pm—6:00pm
FREE and open to all students
Location
Blaffer Art Museum Fine Arts Courtyard

The Blaffer Art Museum Student Association (BAMSA) presents the Red Block Bash—a free festival featuring student organizations relating to arts, media, and culture; including the Photography Student Association (PSA), Coog Radio, Precious Plastic, UH Feminist Student Association, and more. Students are invited to enjoy activities, tours of the Blaffer Art Museum, music, free snacks, and plenty of opportunities to celebrate the work of  student organizations.
BAMSA was founded in 2005 with the goal to increase student participation in the museum community, enabling students to enrich their educational experience and the museum to reach an important audience. Today, BAMSA builds a creative community open to students across disciplines that sparks students' quest for knowledge and pursuit of artistic endeavors.
Follow BAMSA on Instagram: @uh.bamsa