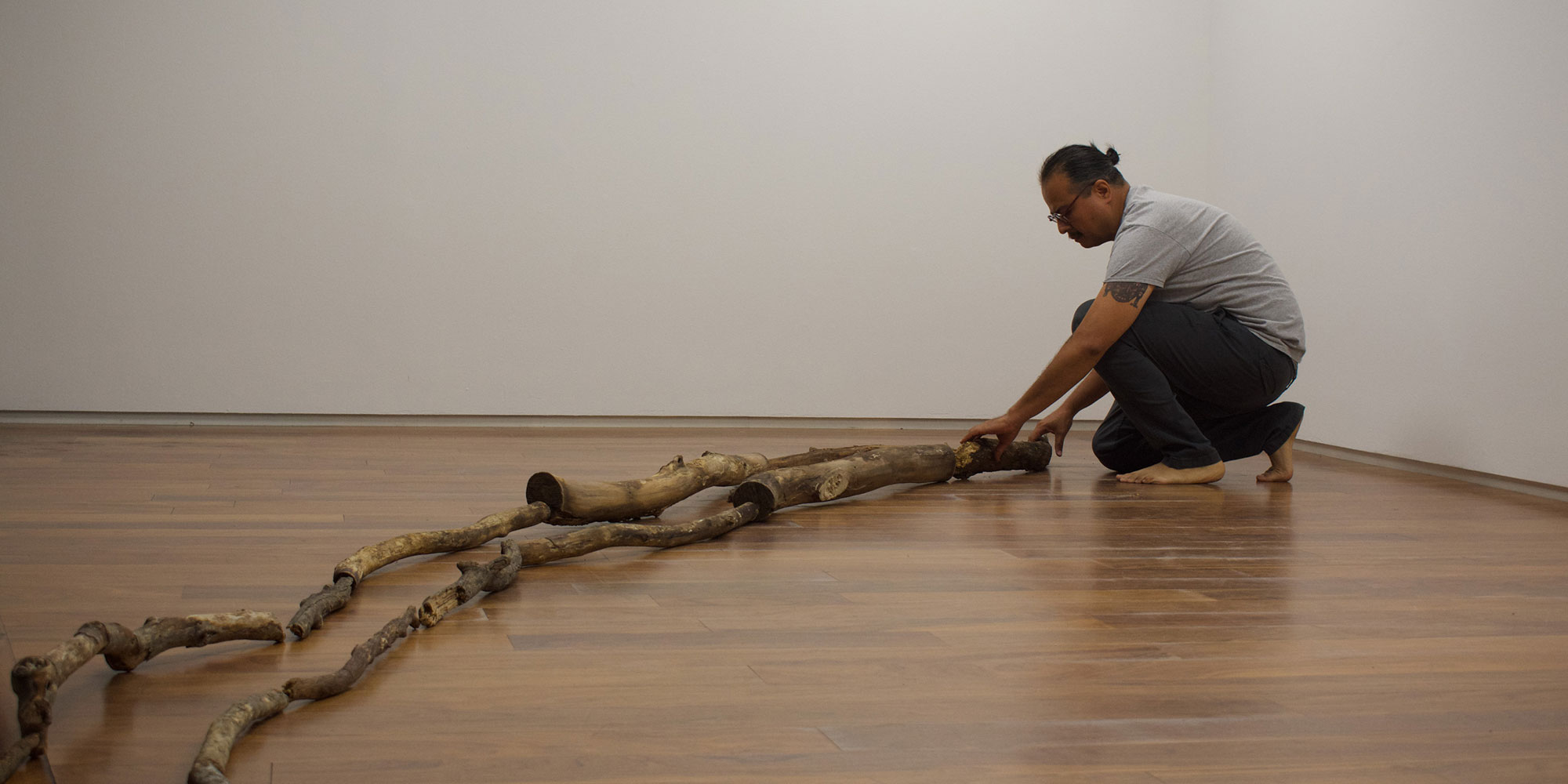 Date
Jun 18 2022
Expired!
Pop-Up Artist Conference by Saúl Hernández-Vargas and Majo Delgadillo
Saturday, June 18
12:00pm—1:00pm
Location:
Blaffer Art Museum
FREE and open to the public
Join us at the Blaffer for a pop-up Artist Conference by Saúl Hernández-Vargas, titled: Por una teoría general del cielo / For a general theory of the sky. This performance and discussion, held in conjunction with a special presentation of the artist's work, explores the role of the sky in the production of the US-Mexico boundary. The artist states, "From 1849 to 1857, engineers and surveyors from both countries did a series of astronomical observations to locate and draw the borderline—the sky, then, became a technology at the service of the Nation-State." Hernández-Vargas will be joined by Majo Delgadillo, PhD (Guadalajara, Jalisco, México, 1991)—a poet, writer, translator and digital media artist. Delgadillo writes about bodies, memory, pop culture, dreams, machines, and the way these things intertwine in fictional and real life. She holds an MFA in Creative Writing from UCSD and recently received her PhD in Hispanic Studies at the University of Houston.
Learn more: Saúl Hernández-Vargas: Así como en el cielo / As it is in heaven
Image: Courtesy of Saúl Hernández-Vargas. Photography by Isabel Sanchez.