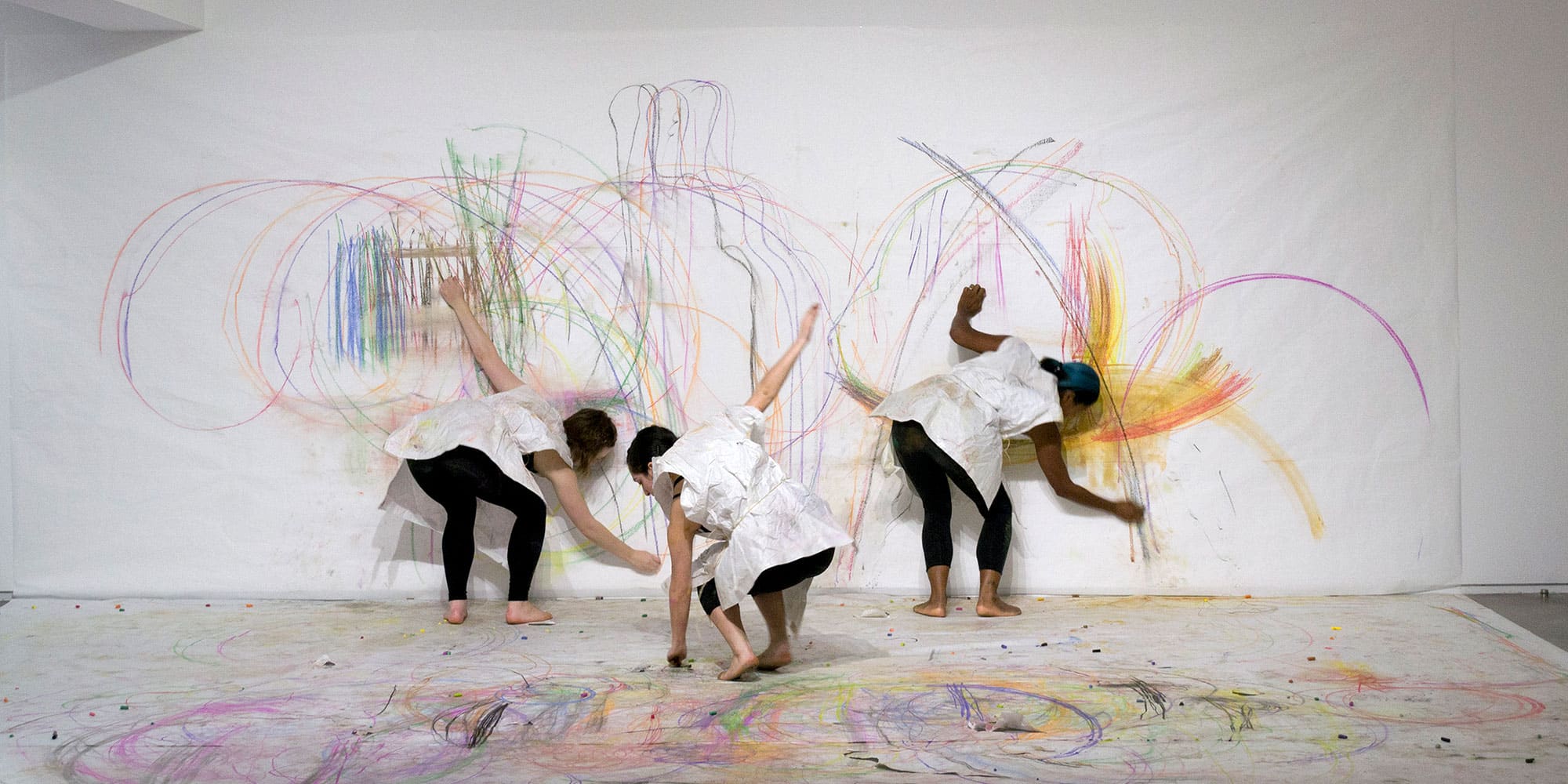 37th Master of Fine Arts Thesis Exhibition
---
---
For the past several decades, one of Blaffer Art Museum's most cherished responsibilities has been partnering with the University of Houston School of Art to give graduates of the city's preeminent MFA program for artists their highly anticipated exhibition debut, introducing their work to the UH community and to an increasingly recognized global art center.
Beginning on April 3, Blaffer proudly continues that tradition with the unveiling of the 37th Master of Fine Arts Thesis Exhibition. Showcasing works across media by 2015 graduates Daniela Antelo, Laura Fletcher, Daniel Haas, Seth Lapeyrouse, Melinda Laszczynski, Evan Lee, Margaret McMillan, Sebastian Montes, Eric Ockrassa, Caroline Roberts, Caroline Sharpless and Jason Wheeler, the exhibition kicks off with an opening reception from 7 to 9 p.m. Friday, April 3 and continues through April 18 at Blaffer Art Museum. (Blaffer members see it first from 6-7 p.m. — join today!)
From site-specific performances that leave traces of human encounters to 3-D printed sculptures derived from algorithms; from oil paintings of art galleries to speculative designs of futuristic devices for everyday use, the 2015 graduates cover a range of theoretical and practical concerns reflecting the breadth of contemporary practice.
Reflecting on the importance of artistic debuts in the exhibition catalog, School of Art Director Rex Koontz cites renowned Yale University art historian George Kubler's influential volume The Shape of Time: Remarks on the History of Things (1962).
"(Kubler) noted that every artist has only one opportunity to experience that singular, magic moment when the long initiation is over and it is time to appear on the larger stage," Koontz writes. "For the author, one was somehow defined by that moment—not that artists didn't develop, but that they always developed out of the debut."
---
The 37th Master of Fine Arts Thesis Exhibition is made possible in part by the University of Houston's Student Fees Advisory Committee. The exhibition catalog was produced by Jim de Vega, a graduate student in the School of Art. Beckham Dossett, Associate Professor in Graphic Design, oversaw the design production of the exhibition graphics and catalog design.