Community Project—Carriers: The Body as a Site of Danger and Desire
---
---
This project was created by Spring 2021 Blaffer Art Museum Graduate Intern, Kaitlyn B. Jones.
You are invited to participate in a video submission community project in response to the Blaffer Art Museum's exhibition, Carriers: The Body as a Site of Danger and Desire​! ​At this intersection of anxiety, joy, desire, and resilience, Carriers simultaneously examines and celebrates the body as a site of comfort, hope, and danger. This community project is an opportunity to reflect on how the exhibition may have informed your response and understanding of the body. You may select from a list of prompts and record yourself speaking your answer out loud—download the full instructions to get started.
---
Prompts:
I feel safe when _______.
My body is a home for ______.
Home is ______.
I carry _______.
You're invited to digitally install artwork into Blaffer Art Museum's galleries. Imagine and create an exhibition that crosses digital and physical boundaries. Use your preferred digital application or physical materials to place your work into the virtual gallery. Artists of any medium are welcome to take part.
To participate, download and open the zipped file containing three images of Blaffer Art Museum's galleries. Use Photoshop or your preferred digital application to create your exhibition. Or, print the images and design your exhibition by drawing, collage, or any other media. Export a JPEG image, or scan your printed work back to digital form. Share your finished work on social media using the hashtag #MyVirtualBlaffer. Be sure to email your work to infoblaffer@uh.edu to be featured.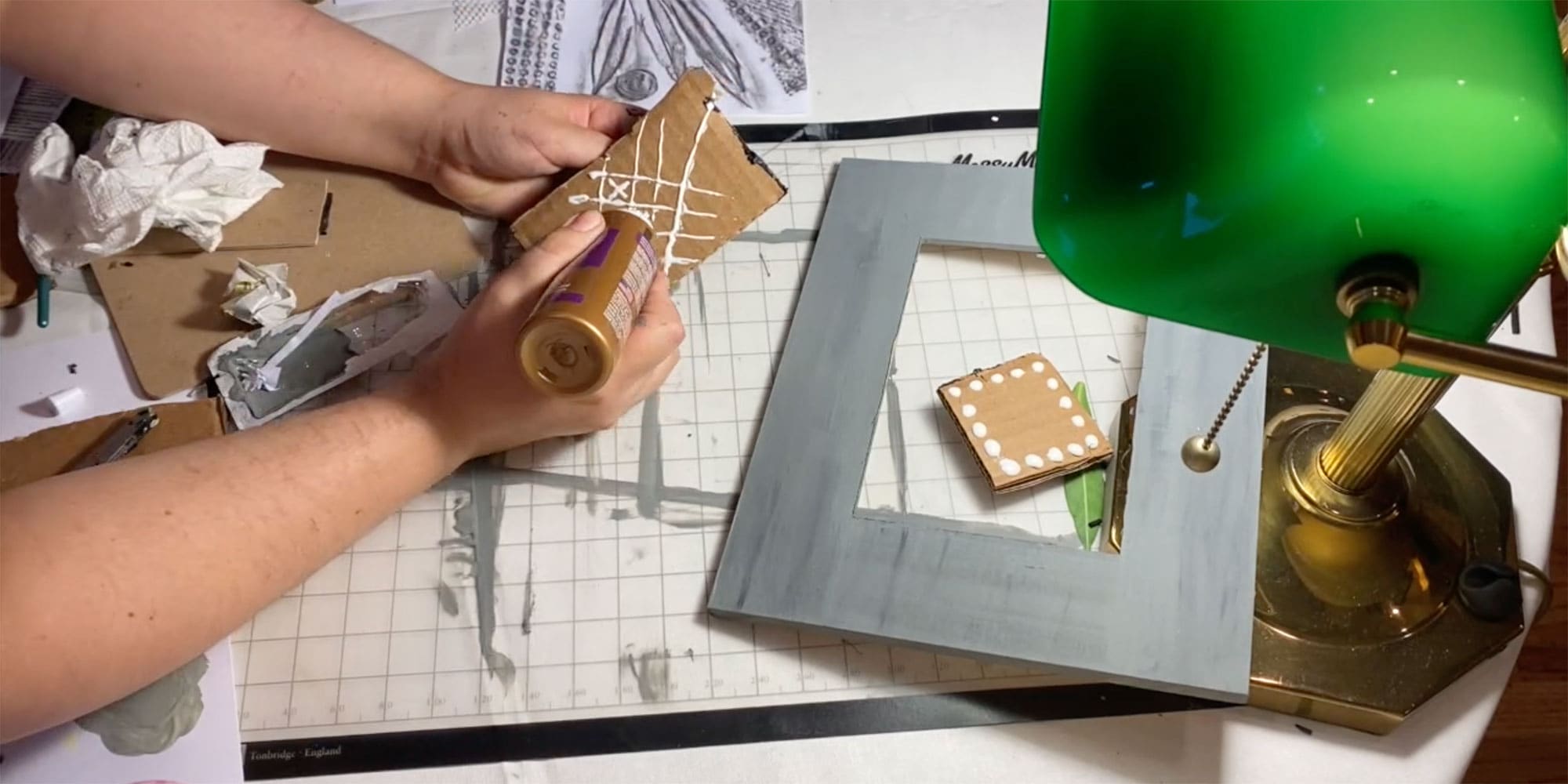 Explore contemporary art from home by creating simple art projects inspired by past exhibitions at the Blaffer. Please check back regularly to see newly-added art demonstrations and lesson plans.
---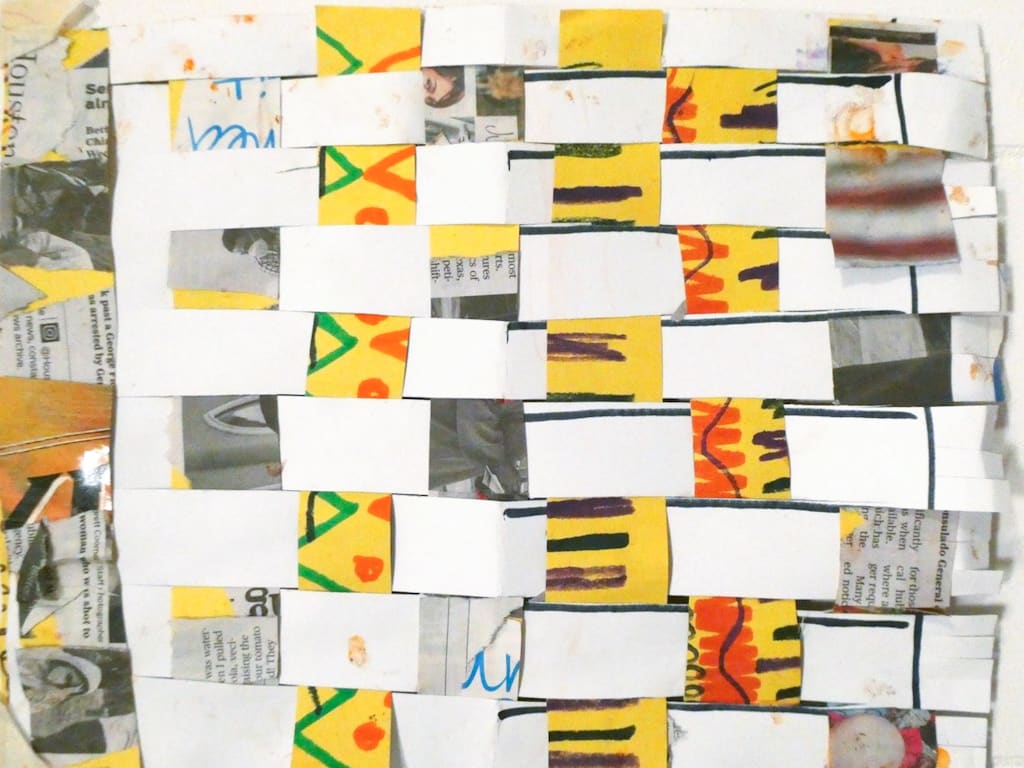 ---
Join us for Summer Arts 2021, a series of four family-friendly art-making demonstrations inspired by current museum exhibitions, Jamal Cyrus: The End of My Beginning and Jagdeep Raina: Bonds. Designed by artist, educator, and museum docent Rona Lesser, the four projects will expand imaginations to make two-dimensional artworks. We will use easily obtained materials to create work in the style and themes of the two artists' work.
---
---
---
---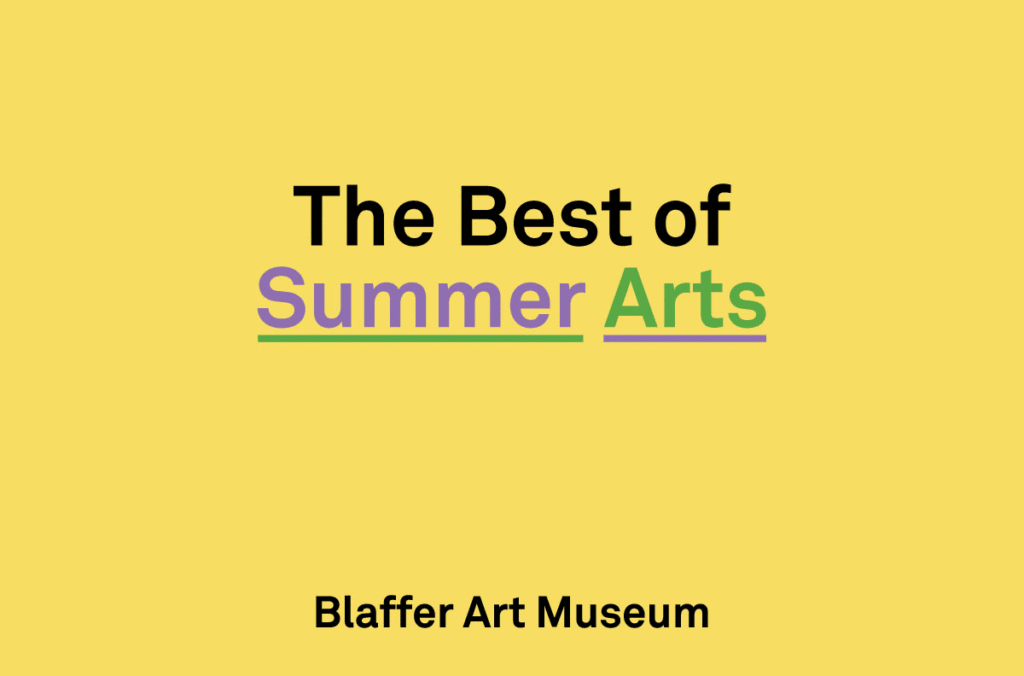 ---
Blaffer Art Museum invites you and your family to join us for Best of Summer Arts Workshops, a series of three art-making demonstrations inspired by the annual Summer Arts Workshops, the museum's art-making workshop for kids ages 6+.  Artist Rona Lesser gives three 30-minute demonstrations reprising popular projects that are partly inspired by past museum exhibitions.
---
---
---