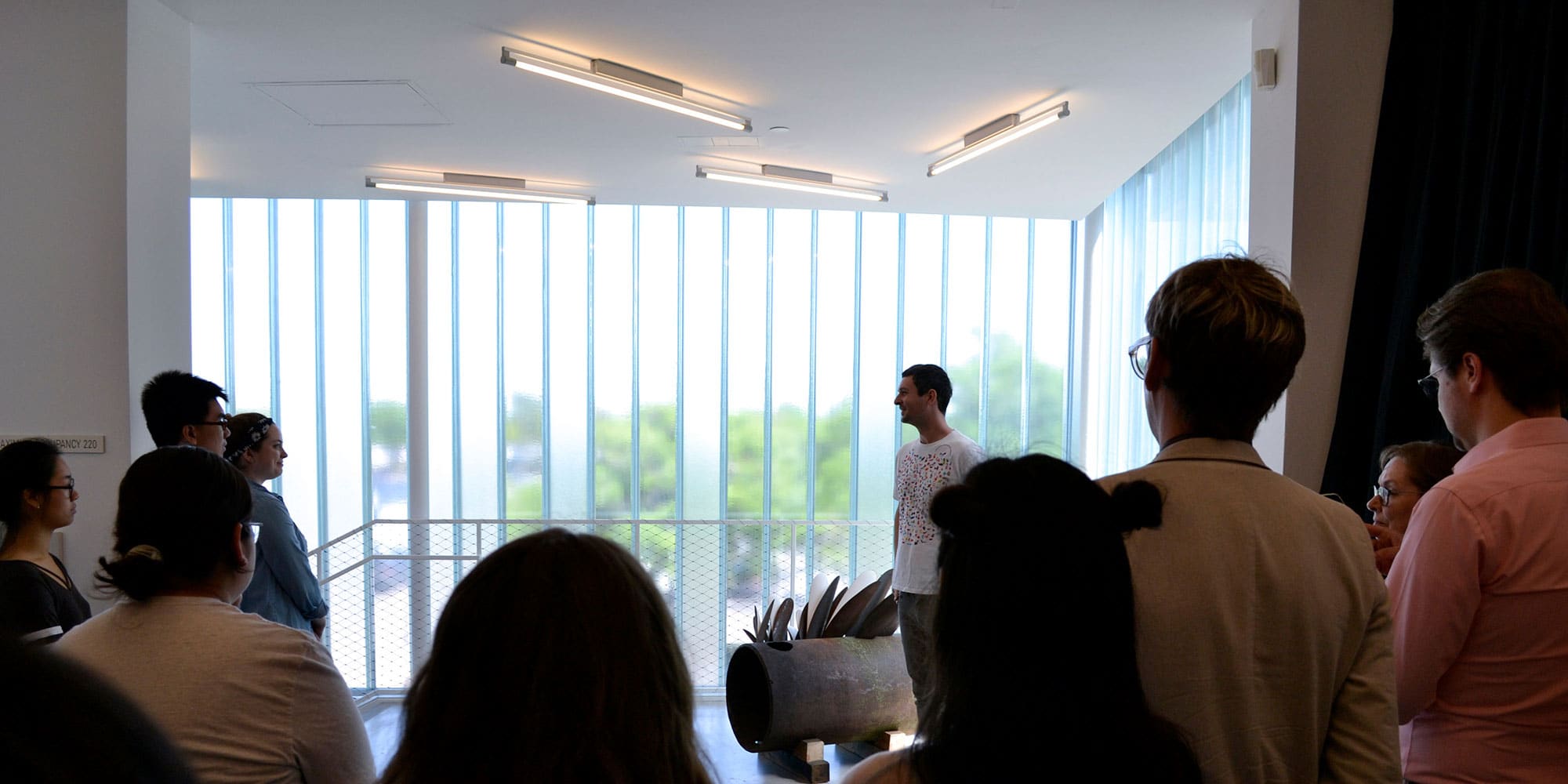 ---
To schedule a group visit of 7 or less people, please contact the Blaffer to make an appointment.
In addition to providing tours to K-12 groups, the Blaffer strives to create partnerships with schools. We encourage educators to contact us at
infoblaffer@uh.edu
if you are interested in collaborating with us to create a partnership with your school
---
To request a tour for 10 or more people, please book a tour
here
.
We invite your group to explore innovative new art up close. Guided tours of museum exhibitions are designed to fit your group's needs and interests. They can be fun, social outings or aligned to meet academic and community interests.
Tours are free for university groups and classes, K-12 classes, and community groups of 10 or more.
For all, the Blaffer's Guided tours are designed to spark discussion through inquiry-based learning. Academically focused tours are customized in advance to meet curricular assignments and interests and can include companion studio art-making workshops.
Partner tours + field trips for school groups: We are pleased to partner with Public Art UHS and Community Arts Academy to offer longer field trips that take advantage of our campus resources to provide in-depth experiences across the arts.
Virtual Tours are also provided free of charge by a pair of docents, working in conversation with your group.
About our docents: Blaffer Art Museum's knowledgeable docent corps comprises local arts professionals and advanced UH undergraduate and graduate students in art history, art, arts leadership, and art education. Docents promote engagement with art that leads to insights, using inquiry-based strategies that help students form and share their observations and ideas. Innovatively, docents often utilize iPads to present content, which sometimes includes short video clips of artist and curator interviews as well as related images and material that provide context to the works on view.
Support: Free, docent-led tours are made possible by the Martha Meier Scholarship Endowment Fund. Additionally, each year a student docent's academic study at University of Houston is supported through generous funding from the Minnette and Jerome Robinson Scholarship.
---