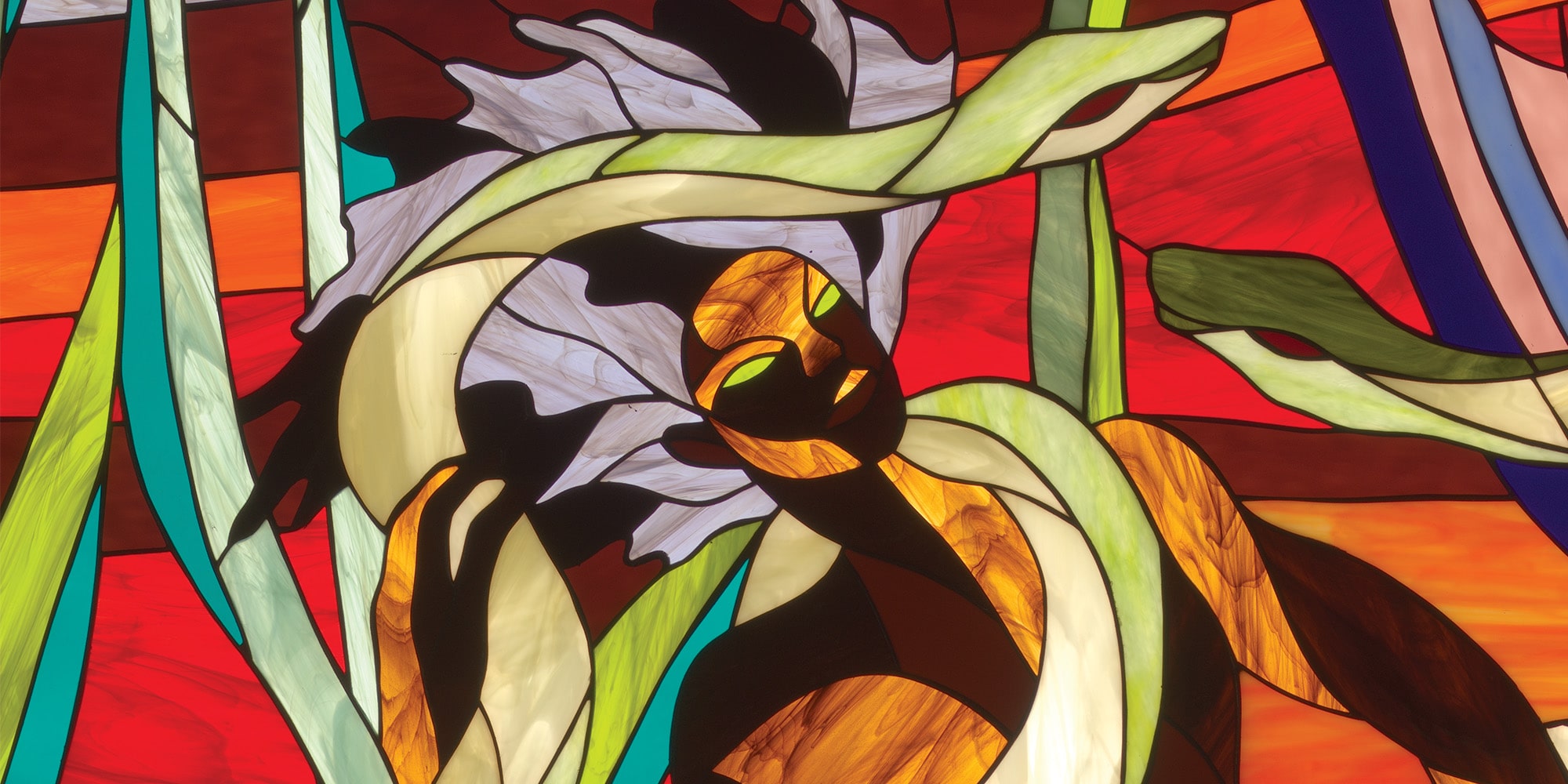 Nala Damajanti as Mami Wata as Cymbees (detail), 2022 Stained glass lightbox. 77 1/4 x 77 1/4 x 5 in. © Christopher Myers 2023. Courtesy the artist and James Cohan, New York.
Christopher Myers: of all creatures that can feel and think
---
---
This exhibition is partially supported by the Cynthia Woods Mitchell Center for the Arts.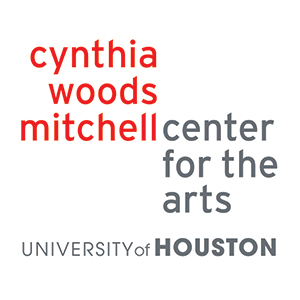 American artist and writer Christopher Myers mines the fruitful, yet enigmatic space between archive, myth, and emanation as he translates obscured histories from around the world into vivid contemporary forms. Across disaporas and diaries, It has been said that Myers works with materials that hold histories within them, of movement, migration, and exchange. His diverse, rigorously researched practice spans textiles, actions, shadow puppets, film, and sculptural objects, which are often produced in collaboration with artisans from around the globe. This exhibition will look back at the past five years of Myers' inter-disciplinary work – bringing together epic appliqué tapestries with stained glass lightboxes and a new installation that highlights Myers' ongoing work in performance. The artist will also visit UH to elaborate upon his recent television and theatre work, gathering a multitude of voices and techniques to colorfully navigate the porous terrain between records and those who live them.
---