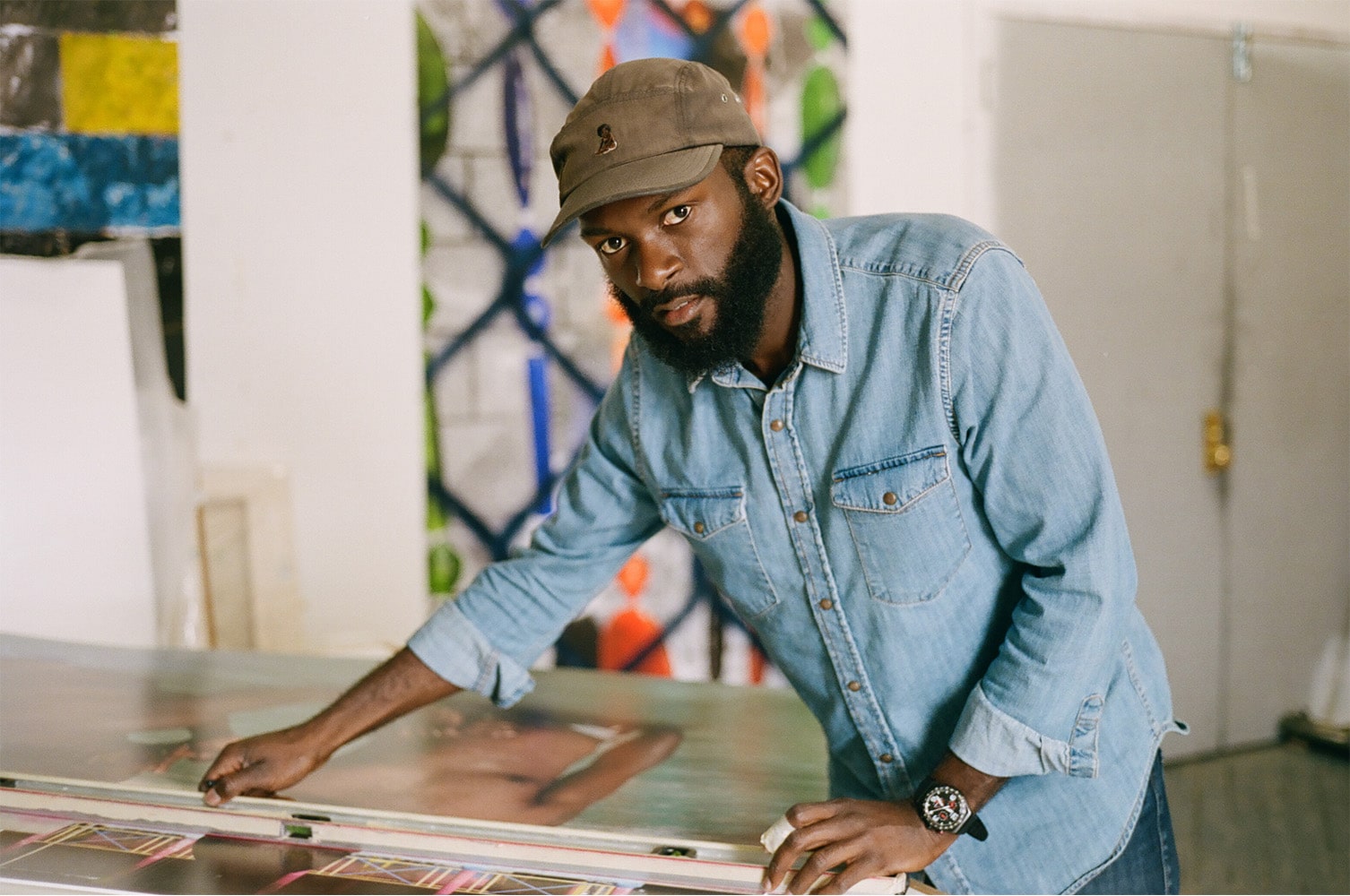 Date
Mar 07 2023
Expired!
Artist Talk with Paul Anthony Smith
Date:
Tuesday, March 7, 2023
Time & Schedule:
5:30-6:30pm Extended Museum Hours
6:30-7:30pm Artist Talk and Q&A
Location:
Gerald D. Hines Architecture Auditorium (ARC 150) | 4200 Elgin St, Houston, TX 77204, United States
Event Description:
Artist Talk with Paul Anthony Smith co-presented by Blaffer Art Museum and the Department of African American Studies. In conjunction with the Blaffer Art Museum exhibition, Paul Anthony Smith: Standing In, on view through March 12.
Co-presented with:

Event Details:
Paul Anthony Smith (b. Jamaica, 1988; lives and works in New York) creates paintings and picotage on pigment prints that explore the artist's autobiography, as well as issues of identity within the African diaspora. Referencing both W.E.B. Du Bois' concept of double consciousness and Franz Fanon's theory of diasporic cultural confusions caused by colonialism, Smith alludes to fences, borders, and barriers to conceal and alter his subjects and landscapes. Smith's practice celebrates the rich and complex histories of the post-colonial Caribbean and its people. Memory, migration and home are central to Smith's work, which probes questions of hybrid identities between worlds old and new.
Parking:
Free parking for this event is available via the six complimentary marked lot spots directly in front of the museum entrance and at the Elgin Street Garage (4224 Elgin Street). To take advantage of Elgin Street Garage parking, please first park in the garage and obtain your machine ticket and then bring to the museum front desk upon arrival for validation.