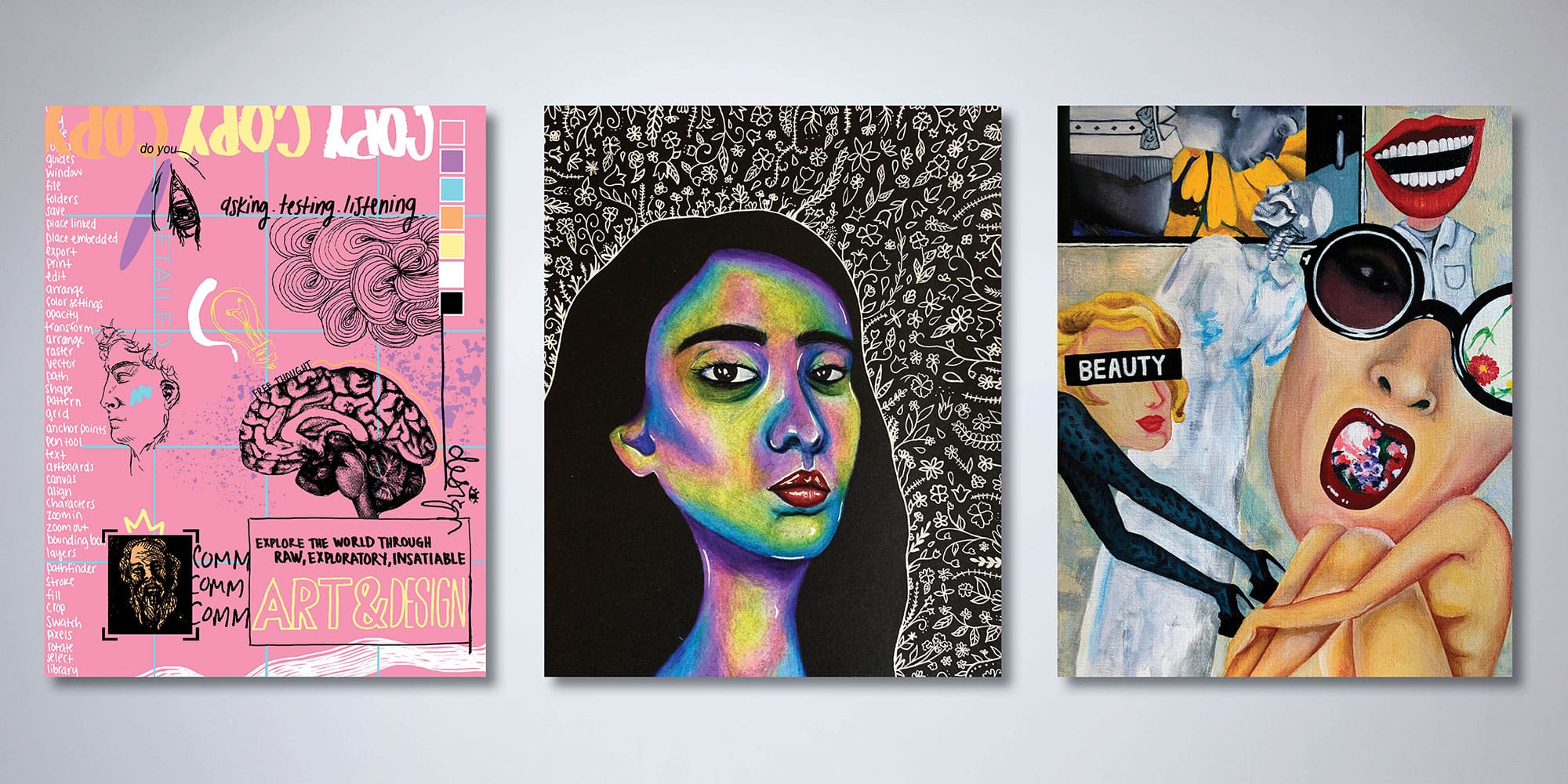 Date
Mar 10 2022
Expired!
BAMSA Biannual Art Show Spring 2022
Thursday, March 10
5:00pm—7:00pm
Location:
UH Student Center South
The Blaffer Art Museum Student Association (BAMSA) is proud to host the Spring 2022 Biannual student art show. With the success of last semester's first show after coming back to campus, we are expanding our gallery space to the Student Center plaza! The art show is open to student artists of all majors at UH working in a variety of mediums. Our primary goal is to uplift and support student artists, and we are proud to give many students their first showcase opportunity. The BAMSA Biannual student art show will take place on Thursday, March 10th, from 5-7 pm following the Maya Stovall: Theorem, no. 2 performance, which ends at the UH Student Center. Refreshments will be provided as visitors are encouraged to walk around the art show and engage with the artists and each other! Please note this event follows UH COVID-19 safety protocols and will be recommending that all visitors exercise health precautions and wear masks.
BAMSA's mission is to generate and establish resume-worthy events, opportunities, and experiences through active engagement in the museum, while building a creative community open to all students across campus. Follow @uh.bamsa on Instagram
Image: Artwork by Sam Nguyen, BAMSA Biannual Art Show Winter 2021.