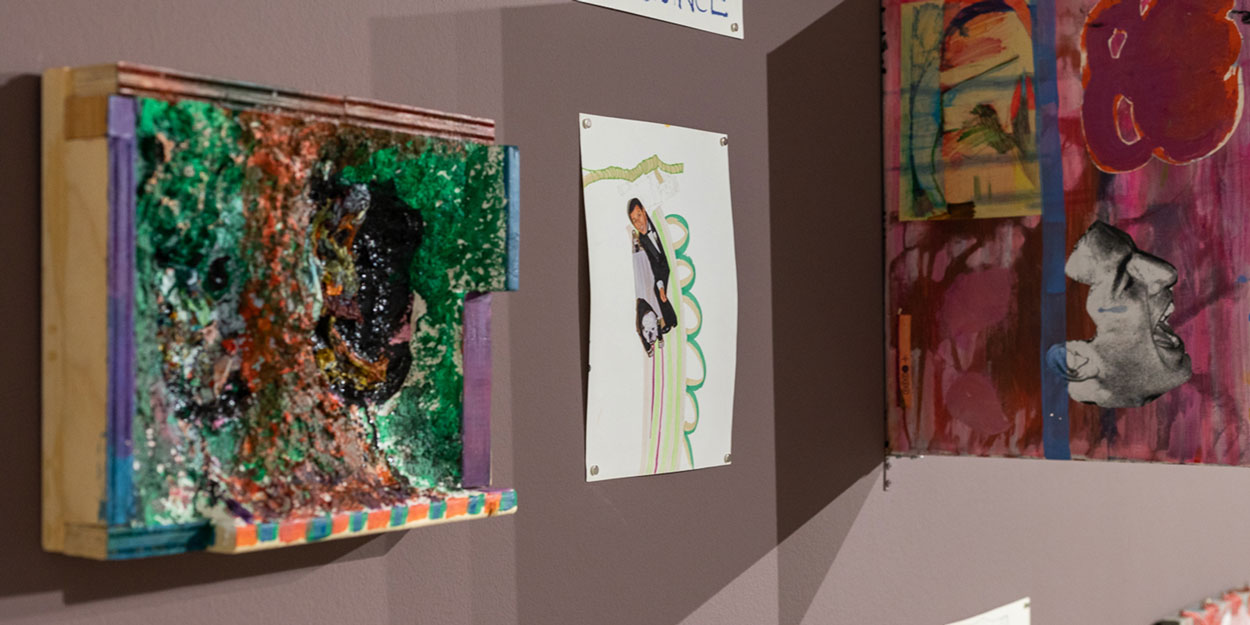 Date
Jan 26 2022
Expired!
Convergence Research: Music for Comic Relief
Wednesday, January 26
6:00pm
Location:
Blaffer Art Museum
Inspired by the Molly Zuckerman-Hartung: Comic Relief exhibition, the students from Dr. Chapman Welch's Electronic Composition (MUSI 4122) course at the Moores School of Music created new work for this one-night-only event.
In the class, students were introduced to electronic music history and theory, as well as a variety of recording techniques. Building on this knowledge, they composed their fixed media works using pre-recorded sounds manipulated by custom-built, software samplers.
Featuring works by:
Miles Bi, Frank Eddy, Antonio Sanz Escallón, Mojgan Misaghi, Huy Nguyen, Sorin Peña, Aaron Perez, Alex Perez, Benjamin Petree, and David Sigh
About Convergence Research
Co-presented by the Cynthia Woods Mitchell Center for the Arts and Blaffer Art Museum, Convergence Research is an ongoing platform for interdisciplinary research, experimentation, improvisation, and performance. University of Houston students and faculty from across the disciplines–and beyond the arts–meet to discuss and present projects in a state of becoming. All are welcome to attend, observe and join the conversation.