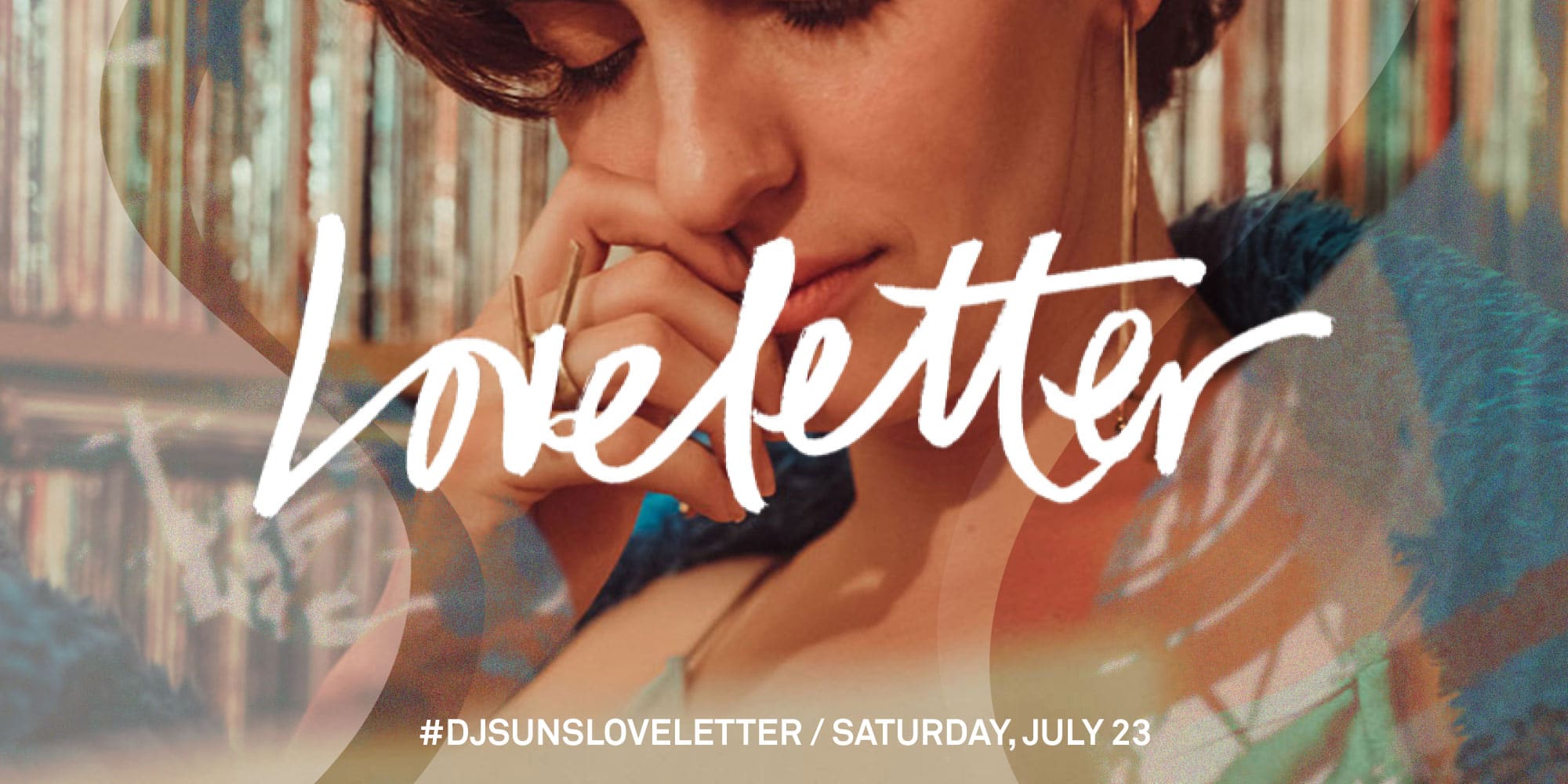 Date
Jul 23 2022
Expired!
Special Event: DJ Sun & The Loveletter Orchestra
Saturday, July 23, 2022
Reception with DJ PLATURN 6:30pm
Concert begins 8pm
Location
Moores Opera House
University of Houston
Tickets
General Admission $5: Purchase Here
VIP + Vinyl Album $25: Sold Out
The museum will be open from 6pm–7pm, free admission.

Blaffer Art Museum at the University of Houston is proud to present a cross-disciplinary performance celebrating recording artist and University of Houston alum DJ Sun and the release of his third studio album, Loveletter. Live in concert, DJ Sun & The Loveletter Orchestra with conductor Marlon Chen features special guests Chris Dave & The Drumhedz, Fat Tony, Tim Ruiz and SAM/SIN, Jasmine Richardson, Outspoken Bean, and Louis Morales (DEM).
Inspired by French New Wave, 60s Soul, and the desire to maintain genuine human expression in the modern, technological age, Loveletter is a memoir to love that marries Lo-Fi aesthetics, vintage musings, and lush textures and sounds. "Loveletter is a poetic salute to each of us. It is a nod to everyone, as all of us continue to move toward our own inner peace and to integrate the necessary global shifts that are occurring. The album is the culmination of the last four years, as my own inner artistic voice has had to shift. It's a 'love letter' to ourselves and hopefully it will serve as a reminder to slow down, to listen, and to enjoy the moment because it truly is all we have."—DJ SUN
Presented by the Blaffer Art Museum at the University of Houston with the support of an innovation grant awarded by the Cynthia Woods Mitchell Center for the Arts. Special in-kind support is provided by the Moores School of Music.