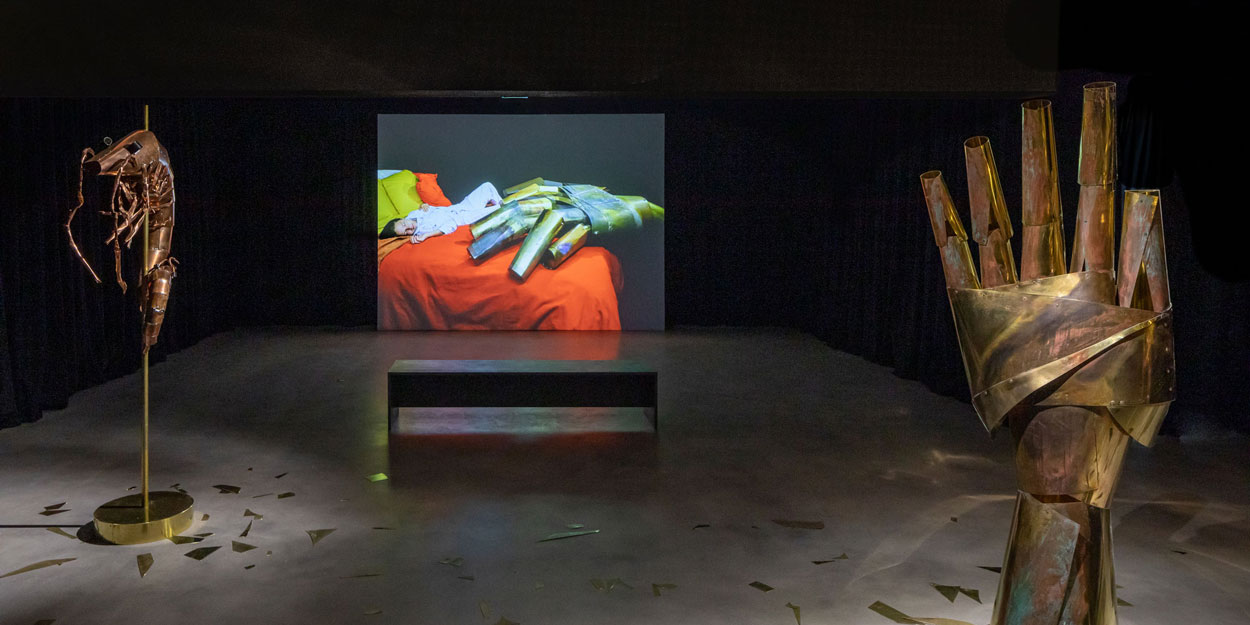 Date
Mar 08 2022
Expired!
Kick-Off Concert, French Cultures Festival
Tuesday, March 8
6:00pm—7:00pm
Location:
Dudley Recital Hall
(Across the Fine Arts Courtyard from Blaffer Art Museum)
Come celebrate the opening of the French Cultures Festival—Edition 2022!  The Cultural Service of the French Embassy in Houston, along with the help of the Blaffer Art Museum, is proud to launch the French Cultures Festival, Edition 2022. We will hold a lyric concert sung by Theodora Cottarel, accompanied with pianist Andrew Schneider, drawing a parallel with the French Artist Caroline Mesquita, whose exhibition Noctambules is on view at the Blaffer through March 13.
Visitor Information:
This event is FREE and open to the public. Free parking for this event is available via the six complimentary marked lot spots directly in front of the museum entrance and at the Elgin Street Garage (4224 Elgin Street). To take advantage of complimentary Elgin Street Garage parking, please first park in the garage and obtain your machine ticket and then bring to the museum front desk upon arrival.
Image: Caroline Mesquita: Noctambules, installation view, Blaffer Art Museum.