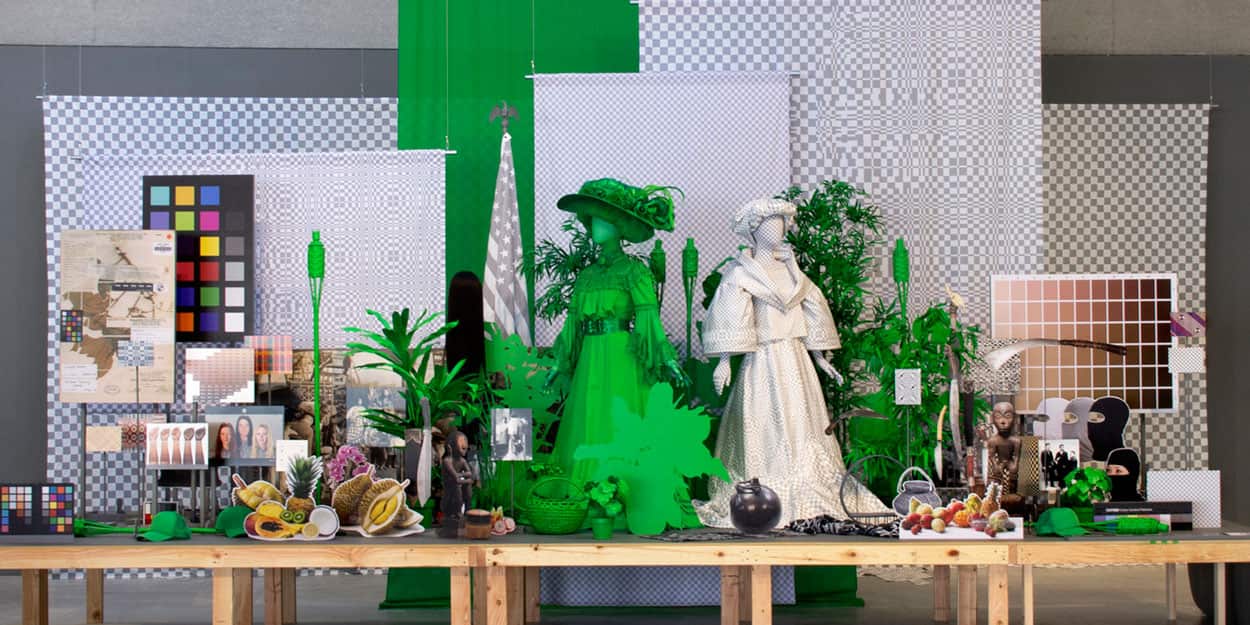 Date
Oct 30 2020
Expired!
Live Curator Tour—Stephanie Syjuco: The Visible Invisible
Friday, October 30
2:00pm—2:15pm
Instagram Live: @blafferartmuseum

Blaffer Art Museum invites you to join us on Instagram Live for a 15 minute tour of Stephanie Syjuco: The Visible Invisible with Steven Matijcio, Blaffer's Director & Chief Curator.
Stephanie Syjuco's work confronts the media-driven ways in which models of citizenry, immigration, and identity are dramatically evolving in the United States. In today's heightened socio-political environment where one's ethnicity is taken to presume their allegiance, people are too easily captioned by assumed cultural tropes we regard as "natural." As color becomes an increasingly fallible, if no less politicized measure of assigning identity there within, this exhibition will focus on Syjuco's examination of supposedly "neutral" colors and patterns. Looking to supposedly benign applications of gray, white, black, and green, she mines the abuses and projections that color provides within the escalating negotiation of being/belonging. The physical and conceptual nexus of the exhibition is Syjuco's 2019 installation Dodge and Burn (Visible Storage): a room-sized "still life" which interrogates color calibration charts (used to check for "correct" color) as a coded narrative of empire.