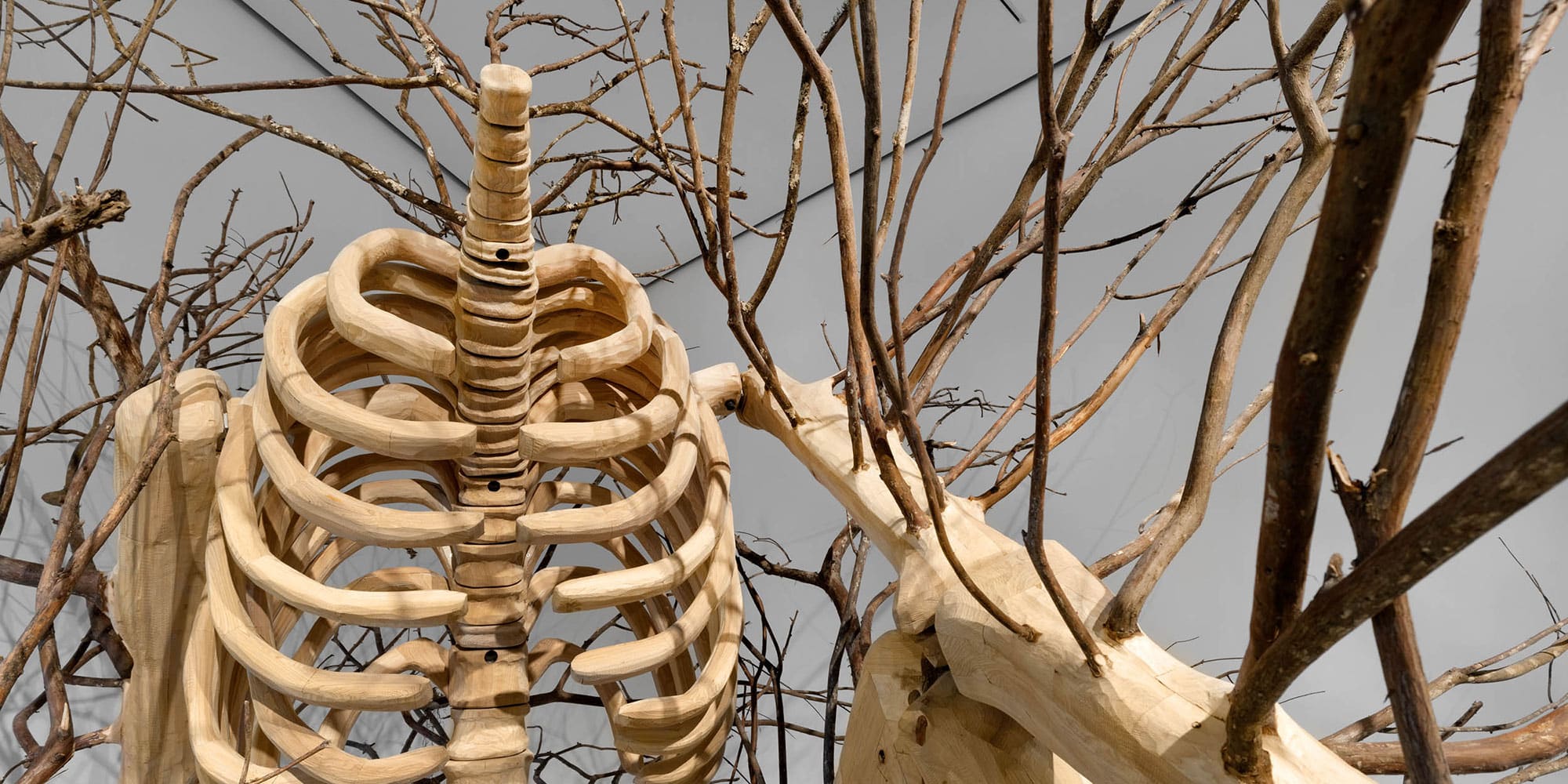 Date
Jun 10 2022
Expired!
Opening Reception—Hugh Hayden: Boogey Men
Friday, June 10, 2022
6:00pm—9:00pm
Location:
Blaffer Art Museum
FREE and open to the public
Join us at Blaffer Art Museum for the opening reception of Hugh Hayden: Boogey Men. The evening will feature a performance by local musical group Free Radicals.
Hugh Hayden: Boogey Men features a suite of monumental new works created for this exhibition. In his innovative work across mediums, Hayden creates anthropomorphic forms that explore our relationship with the natural world. Formally trained as an architect, Hayden deploys laborious processes—selecting, carving, fabricating—that result in dynamic, surreal, and critical responses to personal experience and social and cultural issues. Renowned for his use of wood—taking disparate natural species and manipulating them to reveal complex histories and meanings—Hayden crafts intricate metaphors and meditations on experience and memory that question social dynamics and the ever-shifting ecosystem.
Parking:
Free parking for this event is available via the six complimentary marked lot spots directly in front of the museum entrance and at the Elgin Street Garage (4224 Elgin Street). To take advantage of complimentary Elgin Street Garage parking, please first park in the garage and obtain your machine ticket and then bring to the museum front desk upon arrival.
Learn more: blafferartmuseum.org/hugh-hayden
Image: Installation view: Hugh Hayden: Boogey Men at the Institute of Contemporary Art, Miami, Nov 30, 2021–Apr 17, 2022. Photo: Zachary Balber.