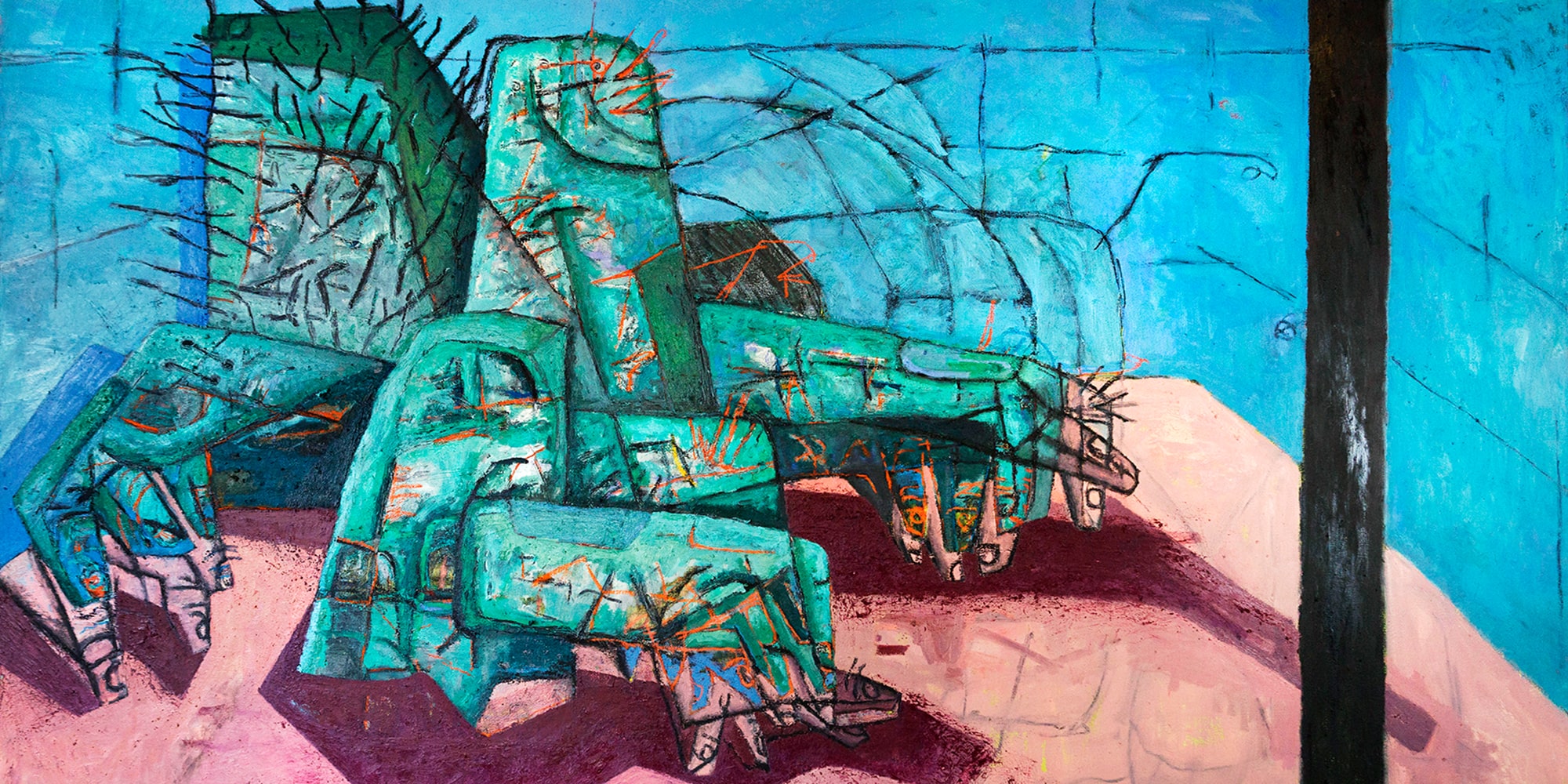 Date
Jun 23 2023
Expired!
Opening Reception—John Guzman: Flesh and Bone
Friday, June 23, 2023
6:00pm—9:00pm
Artist & Curator Remarks: 7:00pm
Location:
Blaffer Art Museum
FREE and open to the public
The Blaffer Art Museum is honored to present the first solo museum exhibition of work by artist John Guzman (b. 1984). Flesh and Bone focuses on works produced in the artist's hometown of San Antonio and the Texas debut of paintings completed during, and immediately following, time at the NXTHVN Studio Fellowship Program in New Haven, Connecticut.
As a spectator to claustrophobic psychological and physical states growing up in San Antonio's Southside, Guzman's monumental paintings are a byproduct of experiences, recordings, and environmental reflections. The artist abstracts the human figure to reflect the harm endured by the body, and the unrecognizable transformation brought on by years of punishment, addiction, relapse, and self-destruction.
Through large-scale paintings, Guzman assembles distorted, tangled, and deteriorated figures confined in cramped domestic spaces, concealing their behaviors from others and themselves. He layers heavily textured brush strokes to cut and gouge out a dizzying carnage of disfigured hands, feet, knees, and teeth enmeshed and mangled into new beings. Using a palette of muted colors and dark lines, the pummeling mutilation of the human body creates a visual language for the condition of existence continuing to prevail at the edge of barely living.
A markedly distinct spatial shift emerges in more recent works, pointing to its link between the environment and its inhabitants in the artist's exploration of new space, styles, subject matter, and attention to simple lines. Working in Connecticut, the artist continues to explore biomorphic forms, yet addresses the fragility and interiority of the psyche and altered landscapes. Throughout the work, Guzman visualizes inexpressible yet consequential conditions of suffering and, in so doing, articulates a departure from cyclical patterns of self-destruction becoming his own reality.
John Guzman: Flesh and Bone, is on view at Blaffer Art Museum June 23—September 23, 2023.
Learn more about the exhibition
Images: (Left) John Guzman, Would you like it hot or cold, 2021, oil on canvas, 60 x 96 in. Courtesy Sean Kelly, New York. © John Guzman
Performances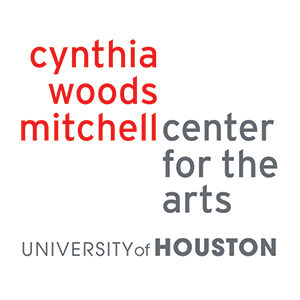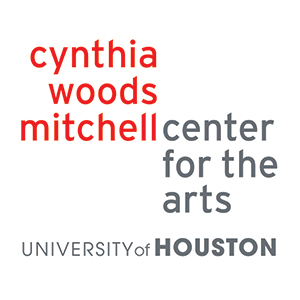 Performances are funded by the Cynthia Woods Mitchell Center for the Arts
The Mexican Blackbird
Mexican Blackbird- Sharing her Afro-Tejana experience one analog sound storage medium at a time. Her mama is Mexican, and her Daddy is the Ace of Spades… Born and raised on Houston's south side – the Mexican Blackbird's ever growing vinyl collection is as
eclectic as the city she hails from. At any moment her crates hold a curated mix of Funk, Cumbia, Soul, Salsa, Tejano y Corridos, and 80's Everything. Her passion for digging was sparked during her senior year of high school after being gifted a box of records by her grandmother.
After years of digging she started sharing her finds and spinning at local venues in 2011. Since then she has spun her records across Texas and Louisiana. She also represents the legendary Tropical Bass Crew BOMBON as the only all vinyl dj in the collective. The Mexican Blackbird has taken the charge of using her unique background and keen musical knowledge to curate unique sonic spaces for all to enjoy.
Anthony Almendárez
Anthony Almendárez – trumpet
Sonia Flores – double bass, voice
Justin Jones – voice
Gabriel Martinez – percussion
Anthony Almendárez is an artist and composer working with sound, performance, video, and installation. Using sound as a point of departure, his work explores modes of storytelling that reorders, remixes, and plays with the intersection between art, literature, and music. Almendárez's work has been presented nationally and internationally including at the Banff Centre for the Arts, Alberta, Canada; CIRCA, London, UK; Seen:Sound Visual/Music, Melbourne, Australia; ECHOFLUXX 19, Prague, Czech Republic; Conservatoire Maurice Ravel, Paris, France; Experimental Sound Studio, Chicago, IL; Miami New Media Festival; Artpace, San Antonio; Aurora Picture Show; Blaffer Art Museum; and Lawndale Art Center, Houston, TX. He is the recipient of artist grants from YES Contemporary and the City of Houston through the Houston Arts Alliance. Writing on his work has been featured in publications including Moving Image Art London, The Invisible Archive Journal, Voyage Houston, and Glasstire. Born and raised in Los Angeles, Almendárez is currently based in Houston where he is an Administrative Coordinator for Nameless Sound. He received his BA in Music Education from California State University, Dominguez Hills; MA in Music Theory and Composition from Marshall University; and the MFA in Music/Sound from the Milton Avery Graduate School of the Arts at Bard College.
IG: @almendarez.ab
Sonia Flores is an upright bassist and vocalist from Houston, TX. As a bass player, she is known for her free jazz improvisational style. In Aurum Son, a music trio consisting of James Murphy and Adam Nicholas Carman, she often features her song writing. As a soloist, she blends both free experimental expression and structured songwriting. Flores received her B.A. in Jazz Studies from Texas Southern University in Houston, Texas.
IG: @aurum.son
Justin M. Jones is an improvisor, singer, & gardener based in Rosenberg, TX.
IG: @teacherly_gestures
Gabriel Martinez was born near an atomic blast crater in the New Mexico desert. He graduated with an MFA from Columbia University and attended the Whitney Independent Study Program before moving to Houston as a Core Fellow and artist-in-residence at Project Row Houses. He is the founding director of Alabama Song and the author of A Student's Guide to Stealing.