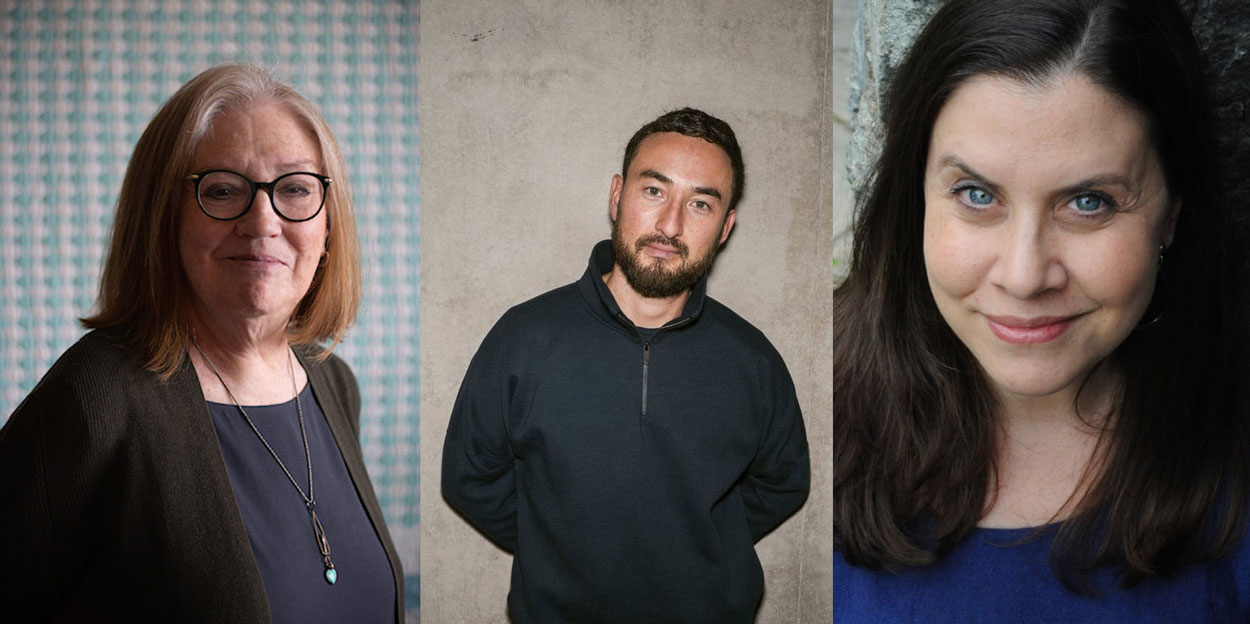 Date
Jan 15 2021
Expired!
Lunchtime Talk Series, Part 1: Remembering (for) Tomorrow: Re-Engaging History to Ask New Questions
Friday, January 15, 2021
12:00pm—1:00pm
Free and open to the public
Streaming options:
Zoom (passcode: 337324)
YouTube
Blaffer Art Museum and Holocaust Museum Houston present a two-part dialogue with Simon Fujiwara, Alexandra Zapruder, and Mary Lee Webeck in conjunction with the exhibition, Simon Fujiwara: Hope House—on view at the Blaffer through March 14, 2021.
Artist Simon Fujiwara continues an artistic investigation into the cultural legacy and expanding array of representations of Anne Frank: a young Jewish girl who was persecuted and murdered by the Nazi regime, and who became famous posthumously as a published author for the diary she wrote whilst in hiding during World War II. In the process, he has uncovered numerous movies, plays, products, reconstructions of the house, controversies and messages of hope that have collectively formed a sprawling industry around a young girl – all of which aided her ascension into a global icon. 
Please join our panelists as they discuss the practice and pitfalls of popularizing history for a younger generation, and what is gained and altered in the translation. Looking across the Hope House exhibition at the Blaffer Art Museum, the place of Anne Frank at the Holocaust Museum of Houston, and the 2002 book Salvaged Pages: Young Writers Diaries of the Holocaust, they will discuss how the Anne Frank story has been re-formatted over the decades, and how the new questions circulate within history and the museum setting
Dr. Mary Lee Webeck serves as the Holocaust and Genocide Education Endowed Chair at The Boniuk Center for the Future of Holocaust, Human Rights and Genocide Studies at the Holocaust Museum Houston (HMH). Previously, Dr. Webeck was the Director of Education at HMH, beginning her work at the Museum in 2006. Prior to joining the Museum, she served on the faculty of The University of Texas at Austin and now helps facilitate a Title 6 grant project teaching and researching about genocide in the Middle East. Dr. Webeck is civically engaged as a board member of several local and national institutions, advocating for educational innovation and civic and law-focused education.
Alexandra Zapruder curated the permanent exhibition And Still I Write: Young Diarists on War and Genocide that opened at the Holocaust Museum Houston in 2019. She wrote the acclaimed 2002 book, Salvaged Pages: Young Writers' Diaries of the Holocaust, which was published by Yale University Press and won the National Jewish Book Award in the Holocaust category. Zapruder also wrote and co-produced I'm Still Here, a documentary film for young audiences based on her book, which aired on MTV in May 2005 and was nominated for two Emmy awards. She serves as the Education Director of The Defiant Requiem Foundation in Washington, D.C. and also sits on the Board of Directors for the Educators' Institute for Human Rights, a nonprofit that develops partnerships with teachers in post-conflict countries to provide training in best practices on human rights, genocide prevention, and Holocaust education.
Simon Fujiwara is a British-Japanese artist who regularly investigates themes of popular desire such as tourist attractions, famous icons, celebrities, "edutainment," and mass media. Hope House is an ongoing exhibition built upon years of study into the legacy of Anne Frank. Her ascension from a regular girl to a renowned historical figure provides a case study, lens, and continuum for Fujiwara to present objects and artworks that sample from, and survey today's socio-political media-scape.


Learn more about Simon Fujiwara: Hope House.
Learn more about Holocaust Museum Houston.

This public program is supported by Scott & Judy Nyquist.