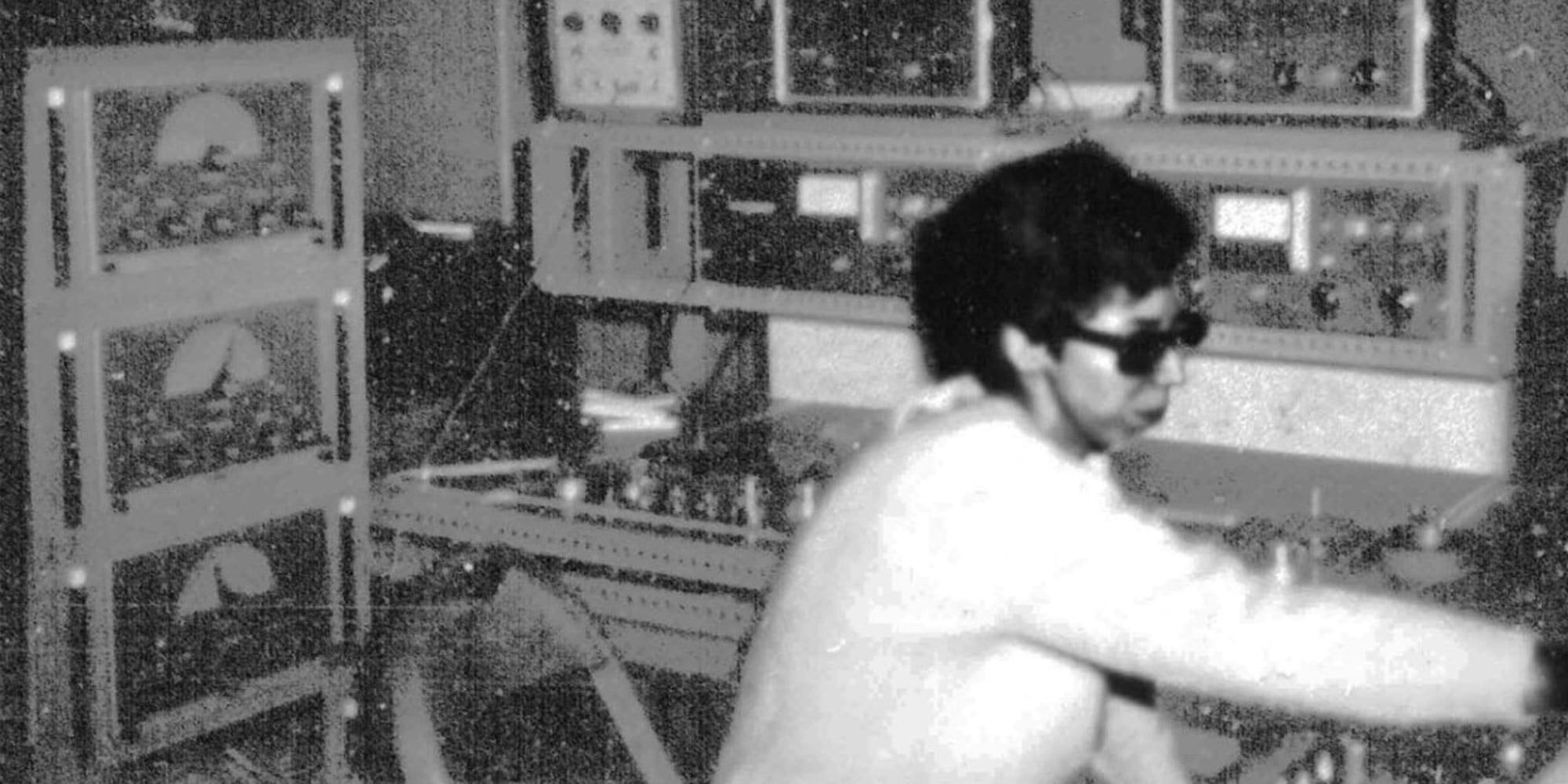 Jacqueline Nova at the Electronic Music Laboratory of Centro Latinoamericano de Altos Estudios Musicales (CLAEM), Buenos Aires, 1967 or 1968. Courtesy of Ana María Romano G.
Jacqueline Nova: Creación de la Tierra
---
October 19, 2019—January 4, 2020
---
Jacqueline Nova (1935–1975) was a pioneering figure of electroacoustic music in Colombia, and one of Latin America's most important avant-garde and experimental musicians of the 20th century. She came of age in a repressive era known to Colombians as La Violencia ("The Violence"), a period of incessant, deadly struggle between the country's two primary political parties. This intense, perennial state of violence, the concurrent battles for women's suffrage, and the rise of Marxist-inspired guerrillas, informed both her life and art. Nova endured and thrived, becoming the first woman to graduate from the Colombian National Conservatory of Music with a degree in music composition. More broadly, as a composer, ensemble director, radio host, and cultural organizer, Nova—who also identified as a lesbian—challenged the tropes of musical labor conferred to women in traditional historiographical models, breaking free from exclusive assignment as performers and/or muses.
In 1967, she won a prestigious award in Venezuela that led her to study at the prominent Centro Latinoamericano de Altos Estudios Musicales (CLAEM) in Argentina. During her time at the male-dominated CLAEM, which included among its faculty towering figures like Alberto Ginastera, Francisco Kröpfl, Olivier Messiaen, and Aaron Copland, Nova dove deep into the world of electronic music in search of new sounds and compositional procedures. Upon her return to Colombia, she began to mix electronic noise, orchestral instruments, and indigenous voices, creating a hybrid music and sound-based artworks that radically revised musical norms.
In 1972, Nova completed what is considered her crowning, if still rarely exhibited achievement: Creación de la Tierra ("Creation of the Earth"). In this altered sound recording, presented at Blaffer as a visually spare but immersive sound installation, she explores the boundaries between music and noise, and between the oral and the aural. By sonically altering a series of recordings of creation story chants by the indigenous U'wa peoples of Northeastern Colombia, and blurring the lines between noise and the human voice, Nova questions the political implications behind the intelligibility of speech, history, and place.
---
Jacqueline Nova: Creación de la Tierra

 
is organized as a collaboration between Tyler Blackwell, Cynthia Woods Mitchell Curatorial Fellow at Blaffer Art Museum and Dr. Daniel Castro Pantoja, Cynthia Woods Mitchell Scholar-in-Residence in Musicology at the University of Houston, with the assistance of Ana María Romano G. It is supported by the Cynthia Woods Mitchell Center for the Arts.
Jacqueline Nova: Creación de la Tierra, installation view, Blaffer Art Museum.