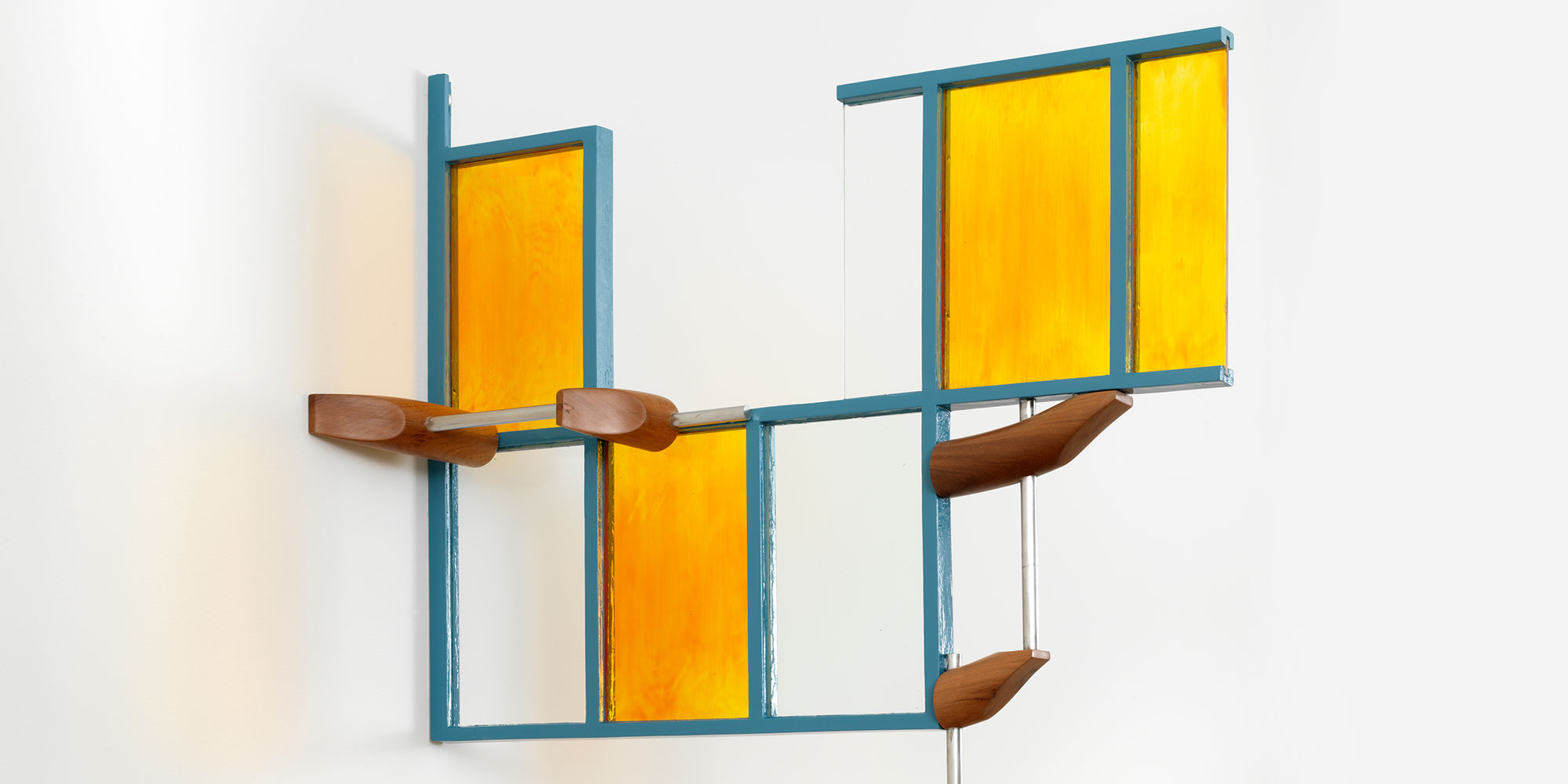 Richard Rezac, Quimby, 2017. Painted steel, plate glass and enameled plate glass, and cherry wood. Collection of Espen Galtung Dosvig, Bergen. Photo: Tom Van Eynde.
---
September 8—December 8, 2018
---
Chicago sculptor Richard Rezac (b. 1952, Lincoln, Nebraska) makes his wood and metal sculptures by hand, combining meticulous geometry with a deep feeling for color and form. Richard Rezac: Address brings together 20 mostly recent works made of materials such as cherry wood, cast bronze, and aluminum. Inviting multiple readings, these simultaneously strange and familiar objects demonstrate the artist's ongoing engagement with mathematical ordering systems and the elusive mechanisms of memory and interpretation.
Avoiding symbolism or illustration, while at the same time not closed off from the world, Rezac's sculptures investigate form through their precise construction and precise positioning in space. Their scale is modest in relation to the gallery environment and closer to that of the bodies of audience members who encounter them. As such, the works exude a certain uncanny familiarity, an invitation to explore the many possible readings of each piece. The exhibition title, Address, plays on ideas of sculpture as a public statement and of specific locations, from the artist's studio, where all of the works were produced, and the places reflected in a number of the works' titles. Also included is a selection of related improvisational drawings that, along with the artist's interest in Japanese, European, and American architecture, serve as starting points for sculptures.
Making object-sculptures since the mid-1980s, Rezac has received the John Simon Guggenheim Fellowship, the Rome Prize Fellowship at the American Academy in Rome, the Joan Mitchell Foundation Award, and the Louis Comfort Tiffany Award, among others.
Since 2000, he has held 24 solo exhibitions at museums and galleries nationally and internationally, and his work is in the collections of the Art Institute of Chicago, the Museum of Contemporary Art, Chicago, the Dallas Museum of Art, the Portland Art Museum, and the Yale University Art Gallery.
---
This exhibition is organized by The Renaissance Society at the University of Chicago and curated by Solveig Øvstebø. It is supported by the Henry Moore Foundation and the Graham Foundation for Advanced Studies in the Fine Arts.
---
Richard Rezac: Address, installation view, Blaffer Art Museum.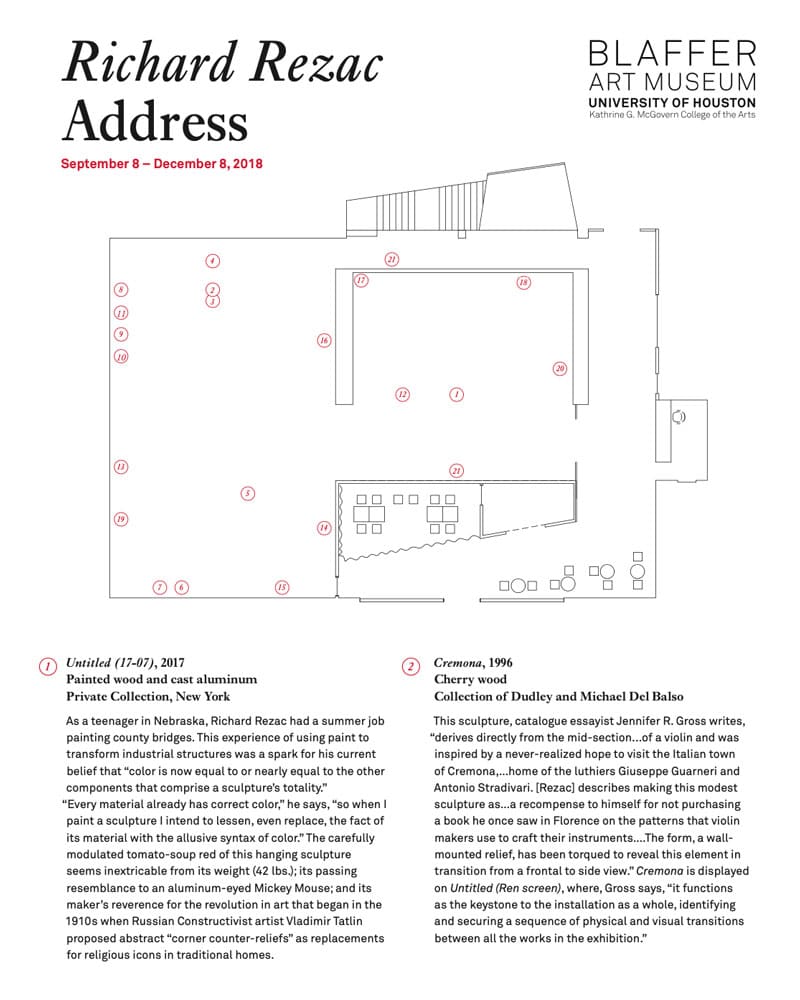 ---
Gallery Guide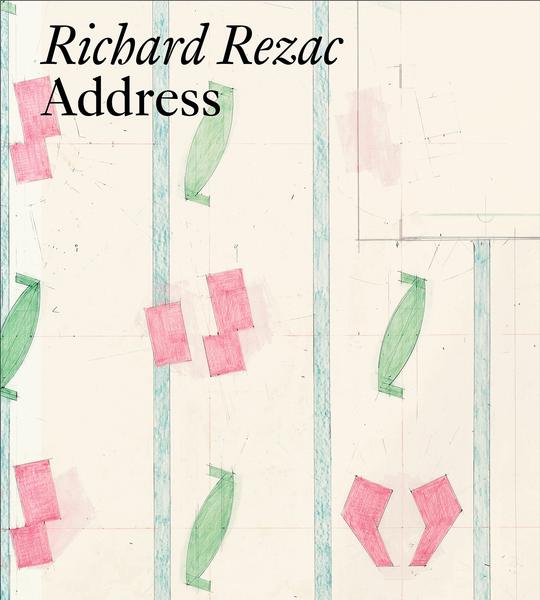 ---
Exhibition Catalog
168 pages, hardcover | $40
Organized by The Renaissance Society. Texts by Jennifer R. Gross, James Rondeau, Matthew Goulish, Solveig Øvstebø. Designed by Studio/lab.
---
---
This talk between artist Richard Rezac and curator Solveig Øvstebø took place on the campus of the University of Chicago on Saturday, April 21, 2018. It was hosted by the Renaissance Society as part of the opening reception of Rezac's solo exhibition, Address (April 21–June 17, 2018).