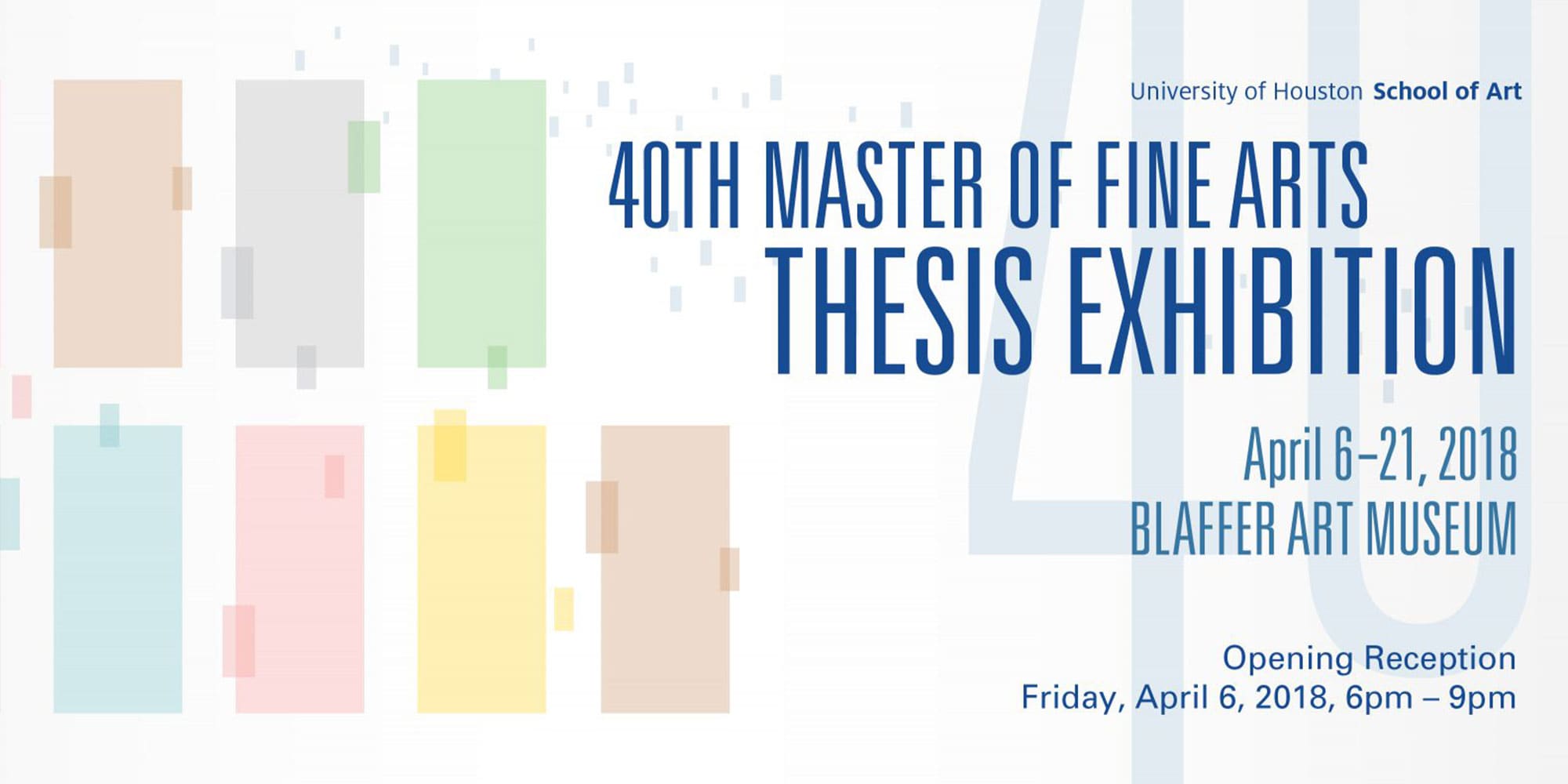 UH School of Art 40th Master of Fine Arts Thesis Exhibition
---
---
Blaffer Art Museum has partnered with the University of Houston School of Art to give graduates of the city's preeminent MFA program for visual artists their highly anticipated exhibition debut. Introducing their work to the UH community and to an increasingly recognized global art center, the exhibition celebrates the program's continued accomplishments and the achievements of its graduates.
This year, Blaffer is proud to showcase the works of 11 exhibiting artists: Charis Ammon, Heather Bisesti, Alton DuLaney, Isaac Farley, Gao Hang, Jesus Gonzalez, Jordan McGroary, Suzette Mouchaty, Hibah Osman, Jonathan Read and Donald Villemez. The exhibition features each artist's master's thesis, the culmination of rigorous programs of study in Painting, Sculpture, Photography/Digital Media, Graphic Design and Interdisciplinary Practice and Emerging Forms.
To preview the artistic processes and motivations behind the artworks on view, check out the Kathrine G. McGovern College of the Arts' "In the Studio" series of artist profiles, regularly updated and including Heather Bisesti and Suzette Mouchaty; Isaac Farley, Jesus Gonzalez, Jonathan Reed; Alton DuLaney and Gao Hang; Charis Ammon and Jordan McGroary; and Hibah Osman and Donnie Villemez.
---
The 40th Master of Fine Arts Thesis Exhibition is made possible in part by the University of Houston's Student Fees Advisory Committee.