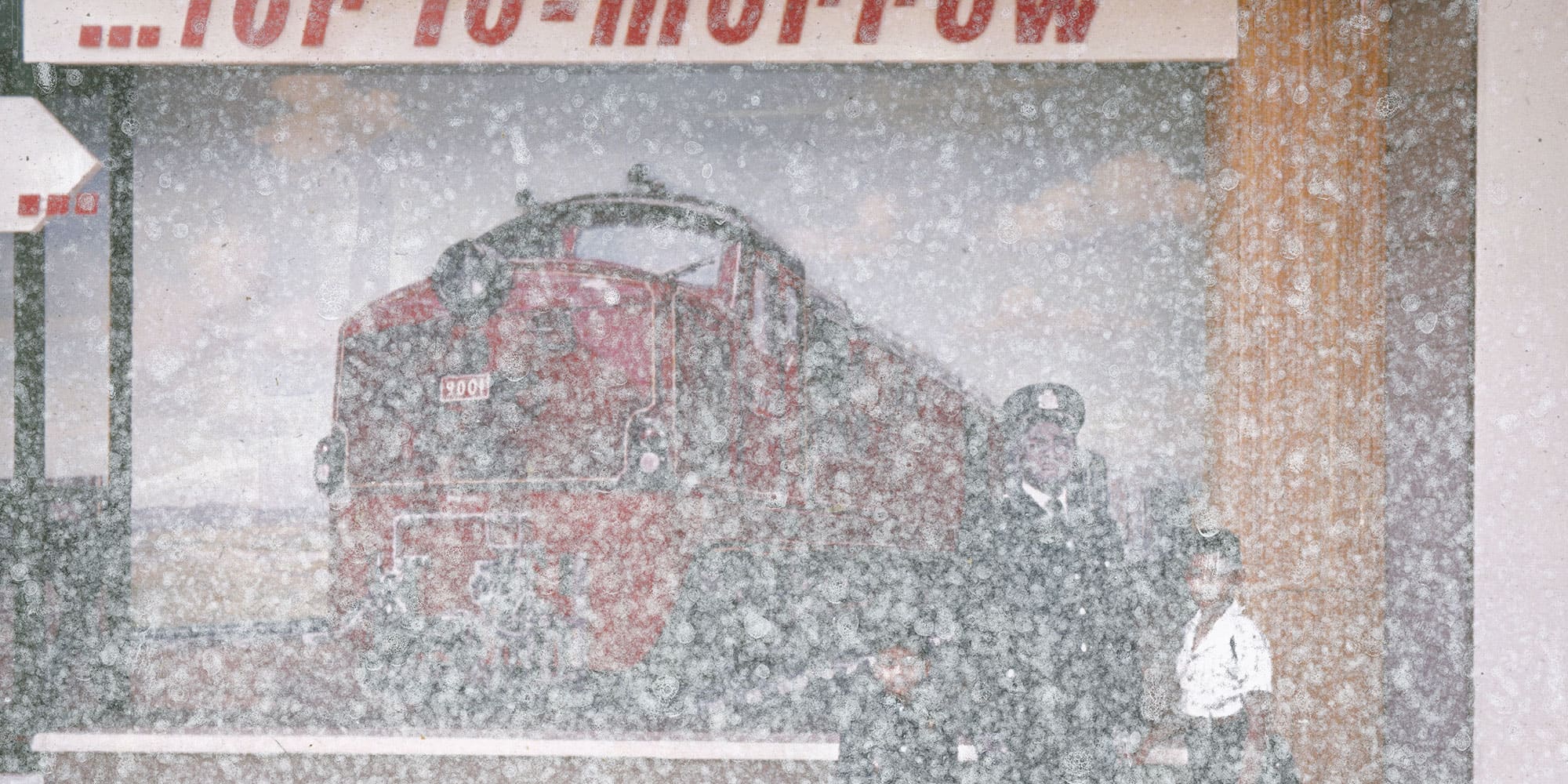 Allan deSouza, Tomorrow, from the series The Lost Pictures, 1962-65/2004-05. Digital C-print, 40 x 60 inches.
---
September 26—December 12, 2015
---
Time / Image explores the interrelationship of time and thought in contemporary art. The exhibition borrows its title and, loosely, its philosophical framework from French philosopher Gilles Deleuze (1925–1995). Deleuze developed the concept of "the time-image" to describe what he felt to be a profound change in the perception of time brought about by post-World War II cinema. Through formal techniques such as cutting, montage, and repetition, cinema for Deleuze restated time as a tangible and active force with the potential to reach beyond the movie theater and into audiences' experiences of the world at large.
Time / Image is organized around the work of 11 international artists and filmmakers–-Siemon Allen, Matthew Buckingham, Allan deSouza, Andrea Geyer, Leslie Hewitt, Isaac Julien, Lorraine O'Grady, Trevor Paglen, Raqs Media Collective, Ruth Robbins, and Gary Simmons–-who understand time expansively rather than quantitatively. These artists seek out and develop temporal strategies of representation across film, video, photography and painting that revive ghostly residues of the past, propose unexpected alignments across time periods, or reveal time-bending properties of their materials.
The exhibition is accompanied by a fully illustrated catalog with essays by Kara Keeling, Amy L. Powell, Raqs Media Collective, and Jeannine Tang. Along with illuminating the works in the exhibition, the publication will survey critical temporal interventions in film and video by John Akomfrah, Black Audio Film Collective, Robert Bresson, Cecilia Dougherty, Andrea Geyer, Djibril Diop Mambéty, Chris Marker, The Otolith Group, Raoul Peck, Semiconductor (Ruth Jarman and Joe Gerhardt), Hito Steyerl, Clarissa Tossin, and Apichatpong Weerasethakul. Both venues will present dedicated screening programs featuring selected works drawn from this discussion.
---
Time / Image is curated by Amy L. Powell, curator of modern and contemporary art at Krannert Art Museum, University of Illinois, Urbana-Champaign and former Cynthia Woods Mitchell Curatorial Fellow at Blaffer Art Museum. Time / Image will travel to Krannert Art Museum in 2016.
---
Time/Image, installation view, Blaffer Art Museum.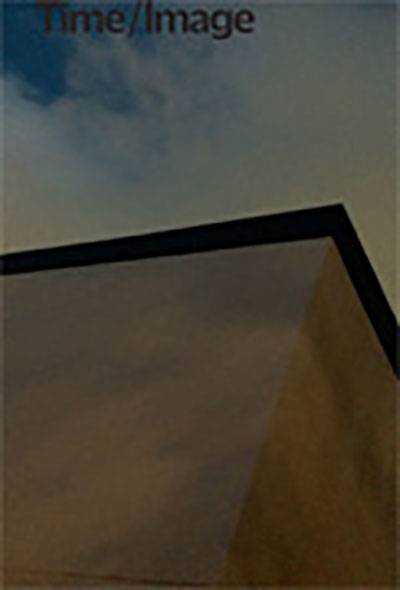 Exhibition Catalog
104 pages, softcover | $40
---
Organized by Blaffer Art Museum. Curated by Amy L. Powell
Text by Kara Keeling, Amy L. Powell, Raqs Media Collective, and Jeannine Tang.
---