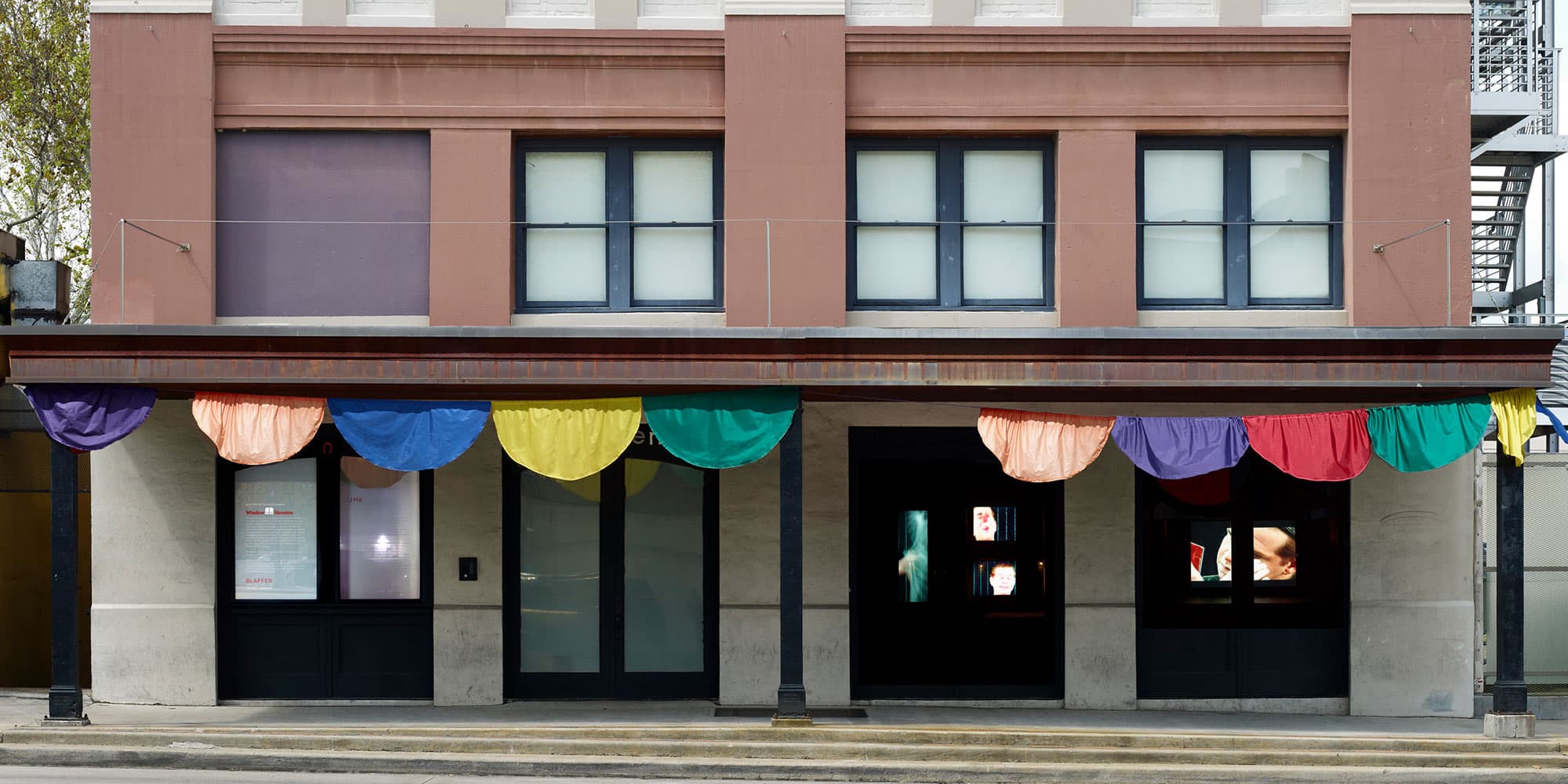 J Hill, Exercises in Train Riding, installation view, Blaffer Downtown.
Window into Houston— J.Hill: Exercises in Train Riding
---
February 5—April 30, 2014
---
Exercises in Train Riding sets a stage for Chase Culp, a young Houstonian currently performing on tour with Ringling Bros. and Barnum & Bailey Circus. Combining interview with portraiture through video and sound, Hill focuses on Culp's expressive facial contortions, which are necessary exercises for any clown riding between cities on the circus train. Exercises in Train Riding proposes an imaginative and colorful narrative of aspiration and possibility.
J Hill is a multidisciplinary artist, art curator and arts educator based in Houston, TX. Hill is a storyteller and as such he has used materials and techniques as varied as traditional sculptural media, video, audio projection, community performances and internet radio. His work has been featured in solo and group exhibitions nationally and internationally, including the Hyde Park Art Center in Chicago, Islip Art Museum in New York, Evergreen Museum at Johns Hopkins University in Baltimore, Galerie Olivier Houg in Lyon, France, and in Houston at Discovery Green, the Contemporary Arts Museum, Project Row Houses, Diverseworks Artspace, Lawndale Art Center, Galerie Sonja Roesch, and PG Contemporary.
---
Window into Houston is made possible with generous support from Jim Petersen, Jr. Additional funding for "Exercises in Train Riding" was provided by Cecily Horton.