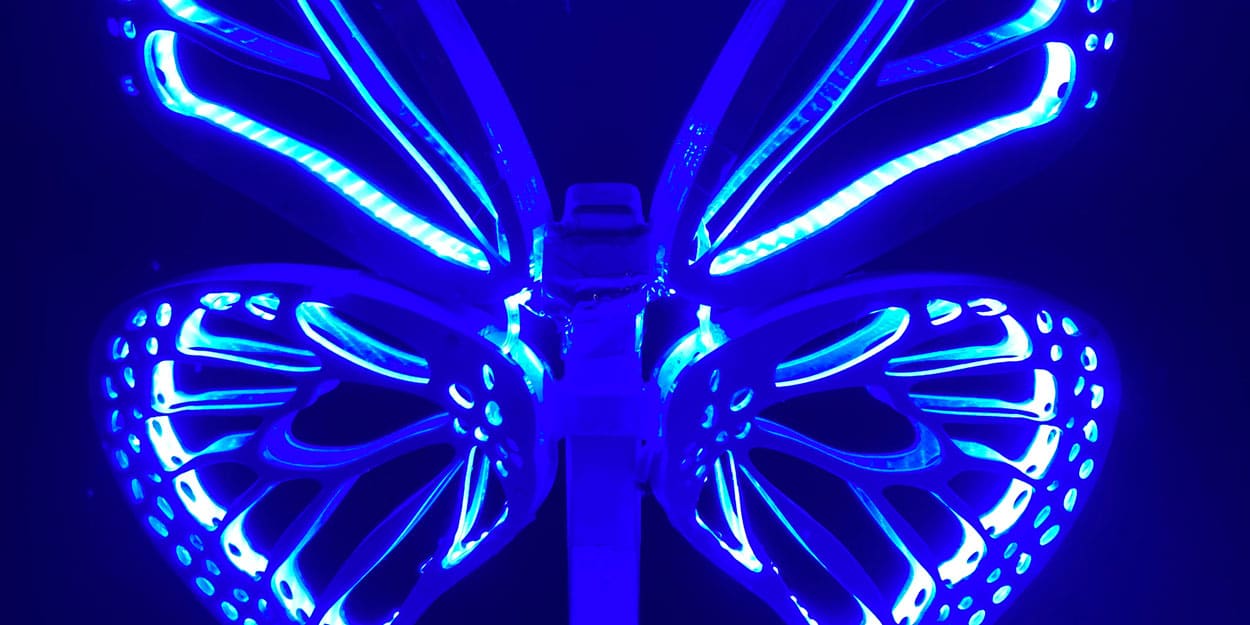 CWMCA Artists-in-Residence Spotlight: Artist Pop-Up, Brandon Ballengée
Saturday, April 17, 2021
8:00pm—9:30pm CT
Free and open to the public: Register Here
Location
UH Science Center/Shasta's Pocket Prairie
3369 Cullen Blvd
Houston, TX 77004
Join artist/biologist Brandon Ballengée for an evening of bug-watching at Love Motel for Insects outside of the University of Houston Science Center. We will look for nocturnal arthropods such as beautiful moths, bold beetles and other segmented critters that go bump in the night attracted to the ultraviolet lights of the sculpture.
Created as a component t0 Ballengée's Cynthia Woods Mitchell Center for the Arts residency, Love Motel for Insects is an ongoing trans-species public art series of outdoor ultra-violet light sculptures and pollinator gardens that attract arthropods, with the intent of connecting humans with a side of nature many of us know very little about: insect life. Learn more.
This event is held in conjunction with the Cynthia Woods Mitchell Center for the Arts 2020-2021 Artists-in-Residence Spotlight (April 17—25). Blaffer Art Museum is pleased to present a reflection, and extension, of the generative work conducted by a trio of artists invited to the University of Houston by the Cynthia Woods Mitchell Center for the Arts. Since its inception in 2005, the CWMCA has welcomed pioneering interdisciplinary artists on a yearly basis to conceive projects that connect signature elements of their research and practice with students, faculty, and community organizations. In the 2020-2021 season, via a combination of virtual conferencing, in-person visits, collaboration, adaptation, and improvisation, artists Brandon Ballengee, Marisa Morán Jahn, and Shaun Leonardo have produced projects that we hope will have a lasting impact on the campus, community, and city.
Learn more about the exhibition.