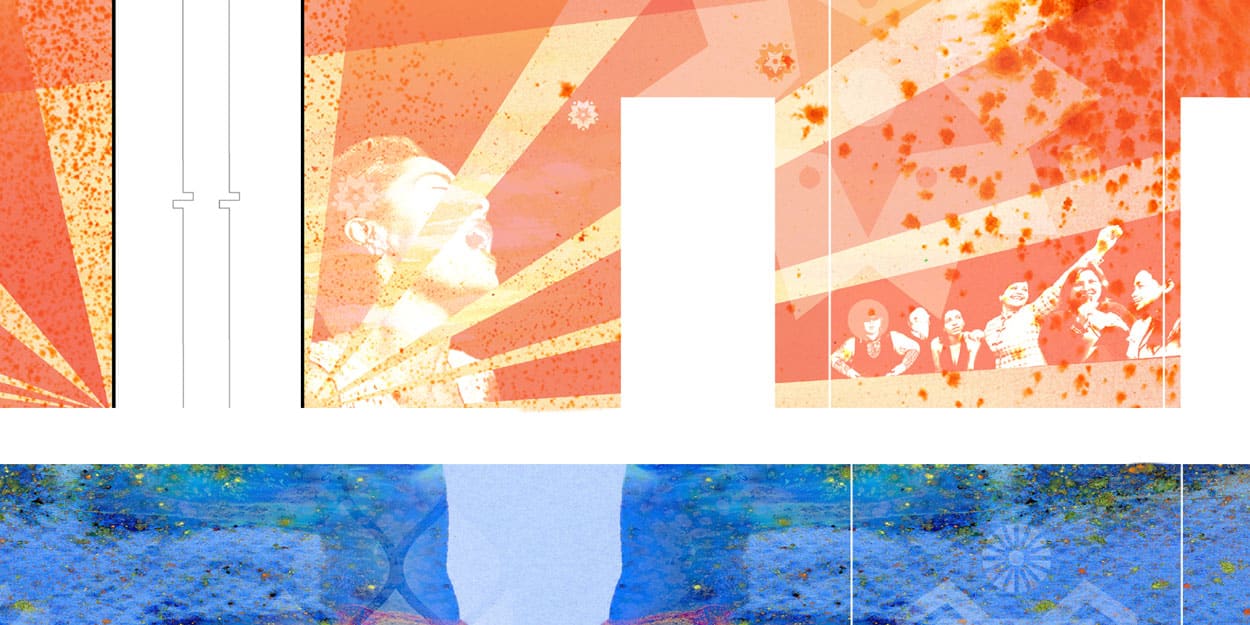 CWMCA Artists-in-Residence Spotlight: Stories of Solidarity, Artist Talk & Panel with Marisa Morán Jahn
Wednesday, April 21, 2021
6:00pm—7:30pm CT
Free and open to the public
Streaming Options
Join the Zoom meeting: Register Here
Join Blaffer Art Museum and the Cynthia Woods Mitchell Center for the Arts for an artist's talk by Marisa Morán Jahn and panel conversation with Rafi Segal, June Barrett, and Lauren Simmons moderated by Karen Farber.
Artist Marisa Morán Jahn shares her decade-long work with caregivers producing creative media, public art, and now architectural and urban-scale projects. Jahn and architect Rafi Segal will present their collaboration on Carehaus—the United States' first care-based co-housing project and its related exhibition on view at the Blaffer Museum of Art. A conversation on the role of art, architecture, storytelling in creating new narratives to dignify care and aging will be joined by June Barrett, a Miami-based caregiver, activist, and long-time collaborator with Jahn, and Lauren Simmons, the Houston coordinator for We Dream in Black initiative that build the political power and visibility of Black domestic workers across the African diaspora.
This event is held in conjunction with the Cynthia Woods Mitchell Center for the Arts 2020-2021 Artists-in-Residence Spotlight (April 17—25). Blaffer Art Museum is pleased to present a reflection, and extension, of the generative work conducted by a trio of artists invited to the University of Houston by the Cynthia Woods Mitchell Center for the Arts. Since its inception in 2005, the CWMCA has welcomed pioneering interdisciplinary artists on a yearly basis to conceive projects that connect signature elements of their research and practice with students, faculty, and community organizations. In the 2020-2021 season, via a combination of virtual conferencing, in-person visits, collaboration, adaptation, and improvisation, artists Brandon Ballengee, Marisa Morán Jahn, and Shaun Leonardo have produced projects that we hope will have a lasting impact on the campus, community, and city.

Learn more about the CWMCA 2020-2021 Artists-in-Residence Spotlight.