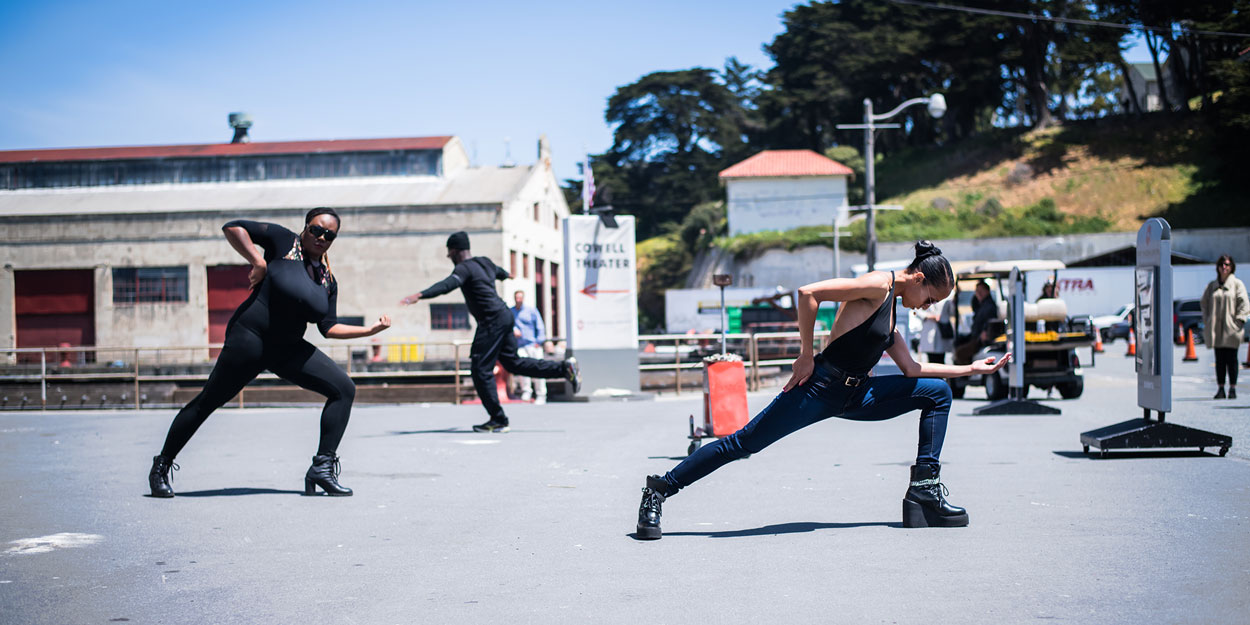 Date
Mar 10 2022
Expired!
Maya Stovall: Theorem, no. 2 Performance
Thursday, March 10
3:00pm–4:30pm
Location:
Blaffer Art Museum
Theorem, no. 2, which will debut at the University of Houston on March 10, 2022, is a continuation of Maya Stovall's Theorem series, as well as the artist's ongoing Manifesto series. In both, Stovall congregates micro-communities to cycle through a variety of actions as they simultaneously move physically through public and private space. In the process, "hyperkinetic" choreographic movements and speech are interspersed with long meditations that can involve walking, reading, writing, and thinking. A soundtrack that combines musical components with recorded sounds and dialogue often accompanies the procession, focusing attention upon the group and their constellation of movements. Overt narrative is avoided in favor of activating human gathering and activity as a political gesture unto itself—reasserting the social within societies where it has become increasingly endangered.
The performance brings together a cross-disciplinary group of UH students and community members with dancers, scholars, activists and artists from near and far. One of those voices includes the artist's brother, Josef Cadwell, who was recorded in conversation with Stovall while he was incarcerated. The group's collective action is designed to be subtle but resonant, reflexively asking what constitutes the performance of self in a public arena.
Theorem, no. 2 will unfold as follows:
1. THE CONVENING: Texas, Detroit, and Southern California-based collaborators and artists work across Zoom toward an in-person convening at the Blaffer Art Museum lawn in which writing and reflection cohere alongside kinetic choreographic sequences.
2. THE CHOREOGRAPHIC PROCESSION: Moving together from the Blaffer Art Museum lawn to the MD Anderson Library lawn, the art object and the object of action is air, breath, motion, thought, cognition. The performers stage various performances simultaneously: the writing performances, the water ritual, and the choreographic performances at the MD Anderson lawn.
3. THE FINALE: The finale of the performance is a collaborative artist talk in which the artist delivers a talk as a prompt, collaborators deliver writing generated during the performance, and participants share in a public conversation with scholars, artists, and collaborators at the UH Student Center Mural, La Marcha Por La Humanidad, created by Mario Gonzalez and Ruben Reyna in 1973.
Learn more about the exhibition: Maya Stovall: Razón / Reason
This event follows UH COVID-19 safety protocols.
Image: Maya Stovall: Theorem, no. 1 (2019). A public performance commission of Fort Mason Center, San Francisco. Photo by Charlie Villyard. Courtesy of the artist; Reyes | Finn, Detroit; and Parrasch Heijnen, Los Angeles.