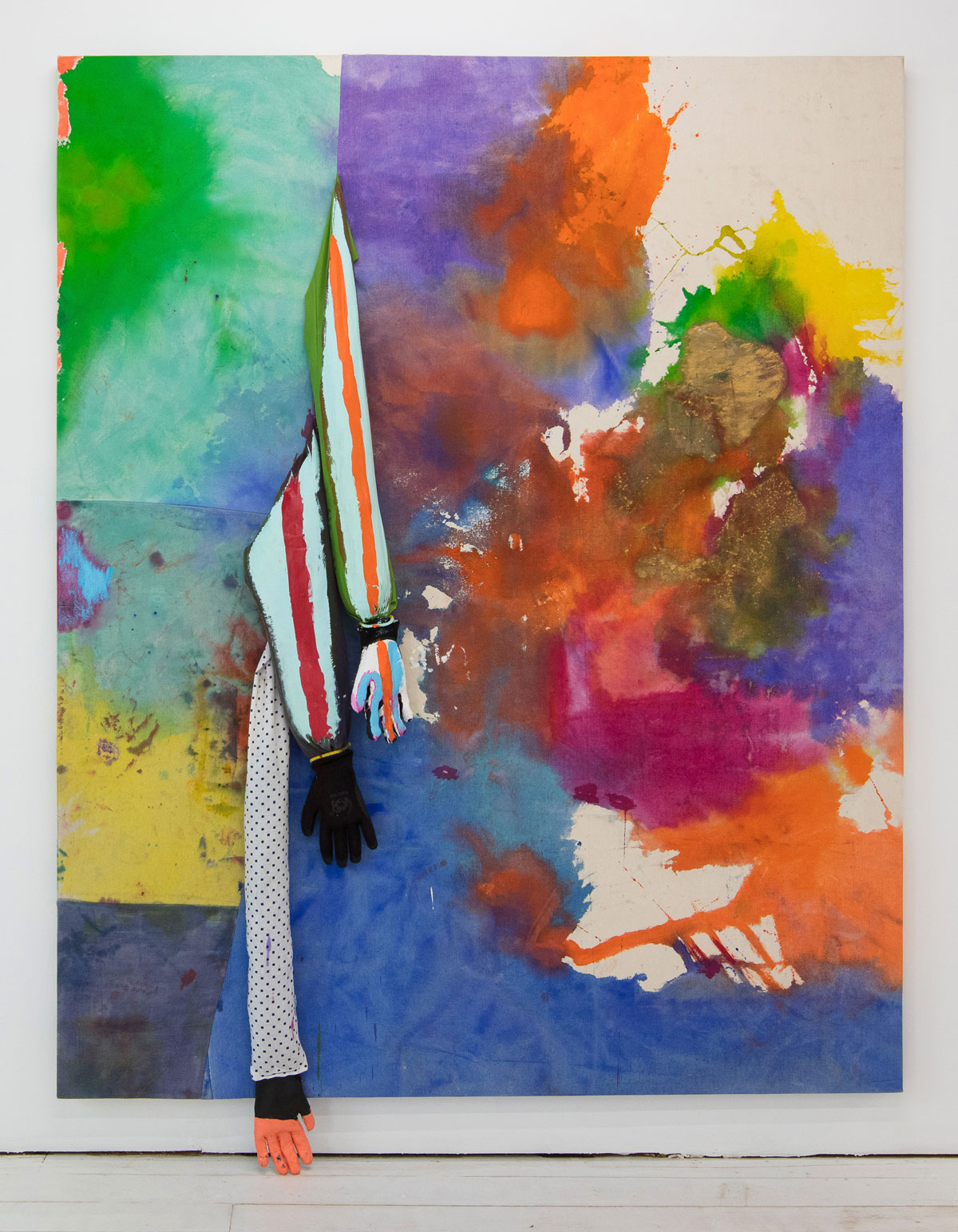 Molly Zuckerman-Hartung. Comic Relief, 2016. Gloved appendages, acrylic on canvas. 80 x 65 x 4 inches. Courtesy of the artist, Corbett vs. Dempsey, and Rachel Uffner Gallery.
Molly Zuckerman-Hartung: Comic Relief
---
October 31, 2021 — March 13, 2022
---
Comic Relief is the first major museum survey devoted to the iconoclastic American artist, writer, and educator Molly Zuckerman-Hartung (b. 1975). Featuring over 100 artworks made across the past 20 years, this exhibition celebrates multiple dimensions of Zuckerman-Hartung's punk-influenced aesthetic—tracing an expansive practice that spans assemblage, paintings and sculptures, drawings and prints, photographs, writing, and performance.
In her formative years, Zuckerman-Hartung participated in Riot Grrrl—the 1990s underground punk scene that originated in the Pacific Northwest and exhorted radical female empowerment through collaborative community-building and the rejection of male-dominated power structures. This involvement had a lasting effect on the artist, instilling within her a permanent inclination toward inquiry and critique, as well as a deep-rooted sense of creative resistance to societal boundaries, cultural norms, and conventional aesthetics.
Since the mid-2000s, Zuckerman-Hartung has primarily identified as a painter—often rethinking, performing, or activating aspects of the medium's long history, various visual languages, and critical strategies as a starting place for her own socially-conscious practice. She is a prodigious alchemist, prolific in her output and experimentation, restlessly moving between ideas and materials. The artist's densely-cobbled, largely abstract objects vary in scale and evocatively draw on references to feminist and queer theories, pop culture, literature, psychoanalysis, art history, current events, comedy, and her life. With a slapstick sensibility and radical self-awareness, Zuckerman-Hartung's work creates a unique lexicon for illuminating the motley dimensions of our daily systems and psychosocial landscapes.
The exhibition is accompanied by a catalogue featuring an interview with the artist and texts by exhibition curator Tyler Blackwell, art historian and curator Kate Nesin, archivist Lisa Darms, and artist Annie Bielski.
---
This exhibition is organized for the Blaffer Art Museum by Tyler Blackwell, Cynthia Woods Mitchell Associate Curator.
---
Molly Zuckerman-Hartung: Comic Relief, installation view, Blaffer Art Museum.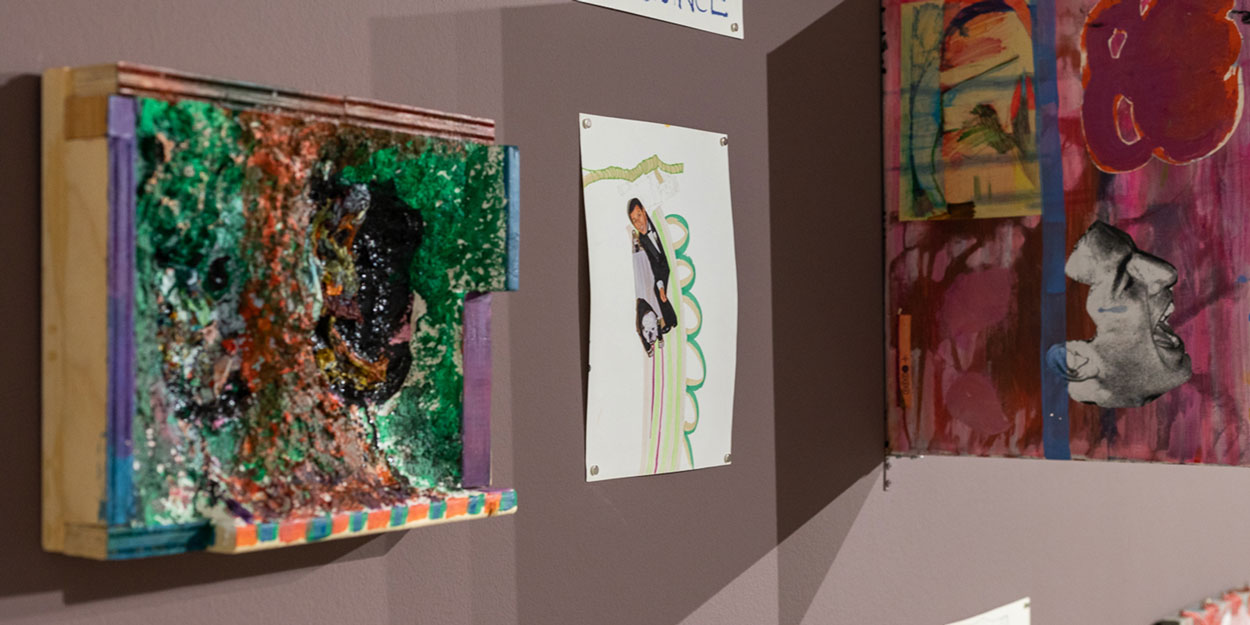 ---
---
Wednesday, January 26 / 6:00pm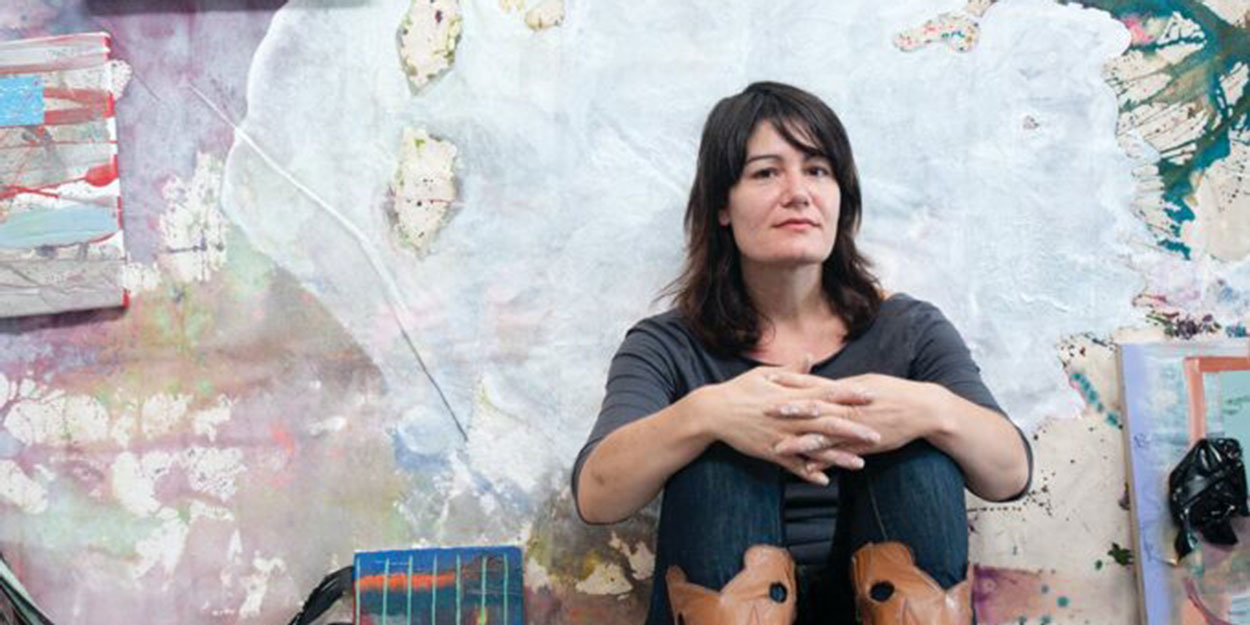 ---
---
Tuesday, February 8, 6:30pm